LDA City Lahore Phase 1 – Overall Development and Prices
by UPN
April 16, 2021
0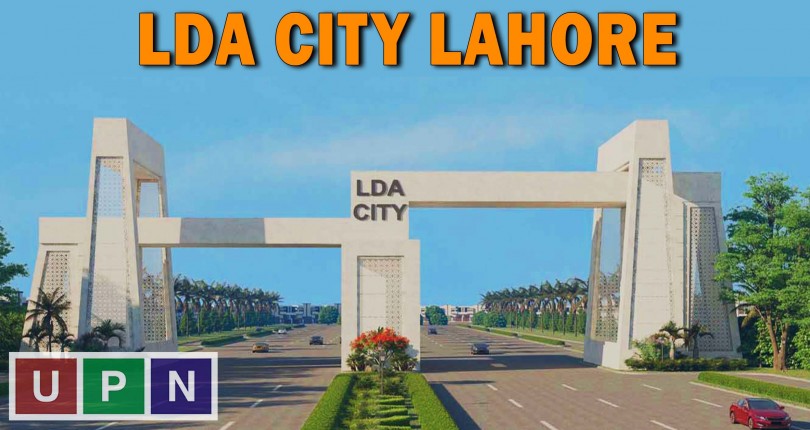 LDA City Lahore is one of the latest and popular housing societies in Lahore. Initiated and managed by Lahore Development Authority, LDA City is among the safe and secure investment options in Lahore. Recently, PM Imran Khan has inaugurated the NAYA Pakistan Apartments in it. These are the affordable apartments designed under the Naya Pakistan low-cost housing scheme.
Launched a few years back, LDA City's overall development pace is satisfactory. Currently, this project is at the initial development stages; however, with the speedy development on the sites, its prices are improving. Hopefully, the possession will be available soon.
Designed and developed in two phases, LDA City Lahore is a mega housing society with numerous properties and amenities. Its an international standard housing society, featuring modern town planning, latest and modern developments and heart-winning attractions
LDA City is comprising two main phases, Jinnah Sector and Iqbal Sector. These sectors are further divided into several blocks, named alphabetically as A Block, B Block, C Block, etc.
Let's have an overview of the latest developments in society and the current plots' prices.
Current Development Updates
LDA City Lahore's development work is started so far. This project is developing faster, as almost all the blocks are well-defined from the drone footage. The work on the main entrance is under process. The teams working in LDA City Lahore are developing the roads and mainly focusing on the main boulevards. Also, many of its roads have blacktop while others are under development.
As described earlier, LDA City Lahore is a grand housing society spanning hundreds of Kanal of land. Around 90% of society's land is acquired. The work on acquiring the remaining land is under process.
Current Plots Prices in 2021
LDA City Phase 1 is offering the residential plots of 5 Marla, 10 Marla and 1 Kanal. The launching prices of these plots was low. However, the prices of these plots are improving from the last two months. Plots prices in LDA City Phase 1 are slowly but gradually increasing with the development.
The latest prices of plots in LDA City Phase 1 Lahore are:
5 Marla Plots: 16 lacs to 33 lacs (depending on the block, location and development)
10 Marla Plots: 31 lacs to 52 lacs (depending on the block, location and development)
1 Kanal Plots: 56 lacs to 70 lacs (depending on the block, location and development)
However, some 1 Kanal plots located on the main roads are available in the price bracket of 70 lacs to 1.50 crores.
The overall prices for the plots in LDA City Phase 1 are affordable. But the increase in the prices is expected soon. So, if you are looking to make a secure and profitable investment in LDA City, please take the wise decision of the right time investment.
Please contact Universal Property Network  For More Information click here or visit our youtube channel further assistance