Low Price, Ready for Construction Plots in Bahria Town Karachi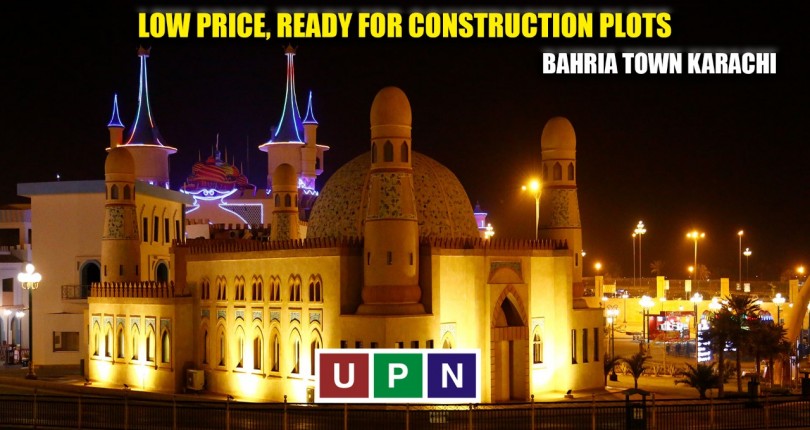 Are you planning to construct your dream house in Bahria Town Karachi? But hesitate to buy a plot because you don't have a budget to buy a ready for construction plot? Similarly, searching for low-price, affordable plots in this mega society? If yes, then cheers up! We have the best, budget-friendly plots for sale for you. These plots are located at a short distance from Main Jinnah Avenue in Precinct 23.
Undoubtedly, all the precincts of Bahria Town Karachi are good to buy plots, but we discuss Precinct 23 because of the affordability factor.
Location of Precinct 23
Precinct 23 is located at a distance of 1 to 2 Kilometers from the main Jinnah Avenue Karachi. The location of this precinct is close to Precinct 22 and Bahria Golf City Karachi. The distance of this precinct from the main entrance of Bahria Town Karachi is approximately 15 kilometres. The ARY Villas are also developing in its proximity.
Development Status and Amenities
The development status of Precinct 23 is quite impressive. It is a completely developed and on-ground precinct. Plots in this precinct are available with possession. All the basic top-notch facilities such as parks, hospital, school, and commercial shops are planned inside the precinct. Specified lands are reserved for the development of these amenities. However, we cannot give you an exact time frame when these projects will be ready and open for the public.
Prices of Precinct 23 Plots
This precinct features low-cost plots of 125 sq yards. The starting prices of plots in Precinct 23 is 14 lacs to 22 lacs. Indeed, the prices are very reasonable and attractive. You can buy these plots for both to reside in Bahria Town Karachi as well as to meet your investment needs.
As soon as the construction of houses increases and the closely located ARY Villas will get possession, these plots' prices will also increase. The same category of plots in Precinct 12 Ali Block are available in the price bracket of 40 lacs. But the prices are low in Precinct 23 is only because of the distance from the main gate. Otherwise, there is no compromise on the facilities available for its residents.
The overall market of Bahria Town Karachi's plots is improving. The prices for all the properties are increasing day by day. So, this is the right time to invest less and earn more by investing in Bahria Town Karachi!
Please contact Universal Property Network  For More Information click here or visit our youtube channel further assistance