Luxury Villas In Lake City Lahore – Latest Updates & Complete Details
by UPN
March 10, 2019
0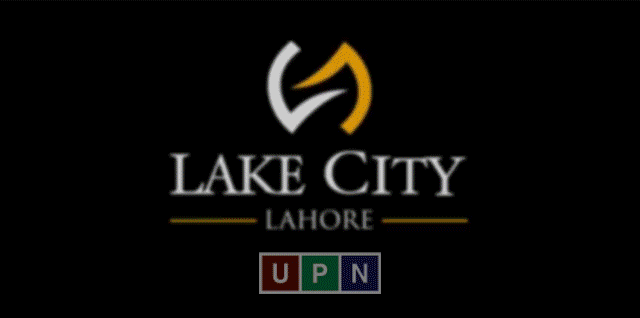 Lake City Lahore is an ideal luxury housing project located in the heart of city. Beautifully designed with top-amenities and amazing features, It holds a significant value among the modern societies located on Main Raiwind Road. It's a luxurious housing community that exists from more than 10 Years.
It is amazingly designed with great efforts for providing the International Standards of Living style in the city. It is comprised of different sectors and sub-blocks. The residential plots of different categories as well as the commercial, are available in it. But for those who desire to become a part of Lake City and also looking for best build-in property, M1 villas in Kanal are simply the best option for them.
M1 Villas in Kanal are luxuriously designed to provide you all that you need in your residence. These villas are constructed on the plots of different categories. Starting from 10 Marla, 12 Marla, 14 Marla, 1 Kanal, and 2 Kanal luxury style villas are available in M-1 Sector of Lake City. Today, we are going to share with you the latest updates and details of M1 luxury Villas in Kanal.
Location Overview
Lake City is ideally located on Main Raiwind Road. It is positioned at the amazing location between the different famous housing projects. Lake City is situated at the drive of few minutes from Adda Plot Interchange. It is located at the difference of some kilometers from Thokar Niaz Baig. The most amazing feature that makes it different from other housing communities is the easy and quick access from Ring Road Interchange.
These luxury M1 Villas in Kanal are beautifully located in the M-1 sector of Lake City. It is positioned in the very first sector of this luxurious gated community.
M1 Villas –Latest Prices & Other Details
The luxury villas of 1 Kanal & 2 Kanal holds a significant value in this entire housing plan for the top facilities and luxuries provided in them. Luxury villas in Kanal are available at the easy payment and possession plan of 2 year. Have a look at the other important details of these villas.
Villas Size
Covered Area
Design
Type
Designer

 

Down Payment (15%)
Quarterly Installments (x8)
Royale Finish
One Kanal
4895 Sq. Ft.
Prima Vera
A
Meinhardt
7,029,138
4,978,973
46,860,919
One Kanal
5153 Sq. Ft.
Cordova
A
Nayyar Ali Dada
7,193,274
5,095,236
47,955,161
One Kanal
5238 Sq. Ft.
Marbella
B
Wasif Ali
7,247,350
5,133,540
48,315,668
Two Kanal
7450 Sq. Ft.
Prima Vera
Without swimming pool
Meinhardt
14,224,810
10,075,907
94,832,066
Two Kanal
7500Sq. Ft.
Villa Capri
Without swimming pool
Mansoor Mazhar
14,987,728
10,616,307
99,918,188
The options of swimming pool in two Kanal villas are available @ Rs. 5 M.
The possession of the villas will be handover just after the completion of this 2 year payment plan.
To book your luxury villa in Lake City, contact Universal Property Network.