Merge Your Disputed Plot Files in On-Ground Plots – Bahria Town Karachi
by UPN
December 6, 2020
0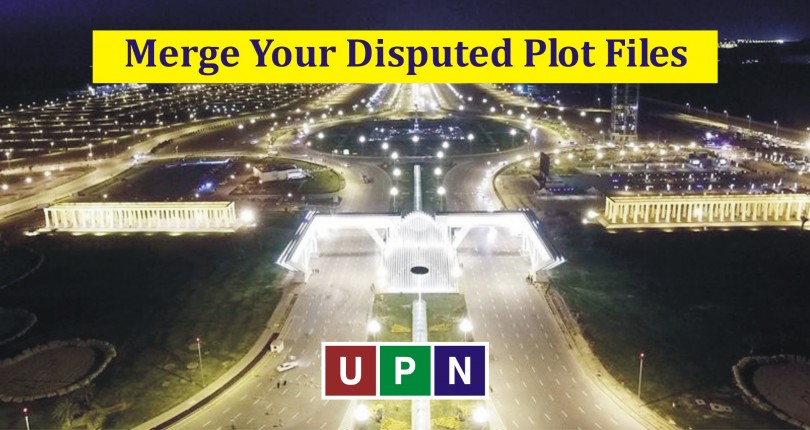 Do you want to get rid of your stuck investment in the disputed files of Bahria Town Karachi? The plot files which are not delivered, refunded or adjusted, and you are looking for the best option to merging it? Then be happy as you are in the right place! Today in this latest write-up, we will share the details of the best-on-ground plots you can buy by merging your disputed plot file. These on-ground plots for sale in Bahria Town Karachi are available in 250 sq yards and 500 sq yards. Located in the several thoroughly developed precincts of Bahria Town, merging in these plots can return you with huge returns in the next 2 to 3 years.
Merging Options in Bahria Town Karachi
Bahria Town offers the merging facility to facilitate its members with disputed plot files in Bahria Sports City and Bahria Paradise. Affectees can merge their files in the offices, shops, and apartments' projects by the Private but the authorized developers of Bahria Town. Merging in these properties is a good opportunity. Your 100% paid amount will be adjusted in the new property while the remaining will be payable in easy installments.
On the other hand, those looking to merge their plot files in on-ground plots can choose between the given options below:
Merging in Precinct 32 Plots
It's a properly developed precinct with all the level and on-ground plots of 250 sq yards. Possession of the plots is available while the prices are low. It is located close to Rafi Cricket Stadium and in the proximity of Precinct 35 Sports City Villas.
The starting price of a plot in this precinct is 20 lacs to 28 lacs. If you have a disputed plot file in Bahria Sports City, you can easily choose these plots for file adjustment.
Merging in Precinct 34 and Precinct 22 Plots
Precinct 22 and Precinct 34 are the best precincts of Bahria Town Karachi with 100% development status. These precincts provide the facility to merge the plot files of 500 sq yards with the on-ground plots of the same category.
Merging in Precinct 30 and Precinct 33 Plots
Both these precincts fall entirely in the legal land of Bahria Town Karachi. Here you can merge your disputed plot files of Bahria Sports City with the plots of 250 sq yards and 500 sq yards. Merging the disputed files in these precincts' plots can be highly-profitable to earn maximum profit in the next couple of years.
Precinct 33 offers the best plots for sale at the starting price of 35 lacs to 45 lacs. It is an excellent option to merge your disputed file while the remaining amount will be payable in cash.
All of these above-discussed options are good to get rid of disputed plot files. Merging files in on-ground plots is also beneficial as you choose the best plots of your choice. So, what are you waiting for?
For booking, or selling, please contact Universal Property Network today!
For More Information click here or visit our youtube channel