Naya Pakistan Apartments – Now in LDA City Lahore – Latest Update
by UPN
January 6, 2020
0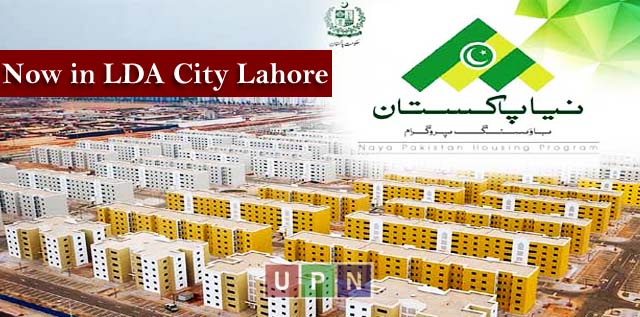 Naya Pakistan Apartments
Naya Pakistan Housing Scheme is basically a new housing project by the Prime Minister of Pakistan Imran Khan in which a total of 5 million houses will be constructed for the lower-income class of Pakistan.
This project is launched in October 2018. These budget-friendly houses of NPHP are planned to be constructed in the different cities of the country.
But today, we are sharing the latest update about the project that after completing the registrations process, now the administration is working out on the availability of land across Pakistan. The government is working hard for the on-time construction of budget-friendly houses for the government employees as well as for the general public.
Budget-Friendly Apartments in LDA City Lahore 
So, in this context, the government has already obtained a land of 9000 Kanal in LDA City Lahore. This land is an earmark for the construction of 50,000 apartments.
Basically, the land falls in Mouza Haloki, Lahore. Moreover, the society has taken possession of about 2800 Kanal of land out of a total of 9000 Kanal marked for this mega development project.
Naya Pakistan Apartments – All Details                         
These apartments will be built over about 2200 Kanal in the first phase of construction. Indeed, the engineering wing of LDA has also finalized the preliminary design of these apartment buildings.
According to the latest updates acquired from our sources, these apartment buildings will comprise ground + 2 stories and ground + 6 stories.
In the first phase of development, the total numbers of 9000 apartments will be constructed. These apartments will be develop for the employees of WASA, TEPA, and LDA. Indeed, the government will also offer a loan facility for these employees. Housing building finance corporation is financing this loan for the government employees. 
Some other details of these Naya Pakistan Apartments for the Government Employees are:
Employees on Grade 1 to Grade 4 will be facilitated with five thousand apartments spanning 800 sq. yards.
Government employees on the Grade 5 to Grade 16 will get a total of 2,708 apartments spanning 1,100 sq. yards.
Moreover, the Employees of Grade 16 to Grade 21 will get 818 apartments spanning 1,500 sq. yards.
However, the government is also planning to develop more apartments in the next phase. In the second phase of construction, all the apartments will be developed for the general public.
In addition to these apartments of LDA City, the government has planned to develop reasonable houses of different sizes in these below mention cities:
Sukkur
Quetta
Gilgit
Muzaffarabad
Swat
Islamabad
Faisalabad
Lahore
Multan
Rahim Yar Khan
Layyah
Bahawalpur
Vehari
Kasur
Sialkot
Jhelum
Gujranwala
Dera Ghazi Khan
Muzaffargarh
Stay Updated with Universal Property Network!