New Lahore City by Zaitoon Group – New Deal Of 7 Marla Plots – Latest Update
by UPN
January 17, 2018
0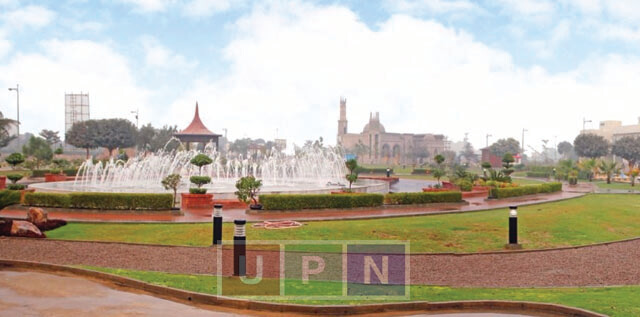 A new deal of New Lahore City plots of 7 Marla category has been launched. Located in different blocks of New Lahore City, these 7 Marla plots are perfect low cost choice for investment as well as residential accommodation. Located on Main Canal Road, New Lahore City will have a range of features and family friendly amenities for its future residents like Food court, Shopping malls and Family parks.
New Lahore City by Zaitoon Group
An affordable payment plan is also offered to buy these 7 Marla New Lahore City plots. Development is underway at steady pace in New Lahore City and construction on dozens of homes has already commenced in the residential project.
New Lahore City 7 Marla Plots Location
               Interested buyers can select their preferred 7 Marla plots right from the New Lahore City Map. The entire housing scheme carries LDA approval, which means that no matter which block you choose, your investment will be entirely secure in New Lahore City.
New Lahore City Plot Prices
An 18-month installment plan makes it easier to pay for these 7 Marla New Lahore City plots. Although, some prime location plots may have slightly higher prices but most of the 7 Marla plots in this latest deal adhere to following payment plan:
Booking Price (20%): Rs. 779,800/-
After 2 Months of Booking: Rs. 116,970/-
Quarterly Installments (6): Rs. 402,897/-
After 1 Year of Booking: Rs. 194,950/-
On Possession: Rs. 389,900
Total Price: Rs. 3,899,000
Therefore, if you think you cannot afford Bahria Town Lahore plot prices, then these 7 Marla New Lahore City plots are their best alternative. The prices are lower, size of plot is larger and if you are looking to invest then your chances to earn substantial profitsare also bright.
Why to buy New Lahore City Plots?
New Lahore City plots are ideal for residential purpose and as a profitable commodity as well. Main Boulevard, Entrance Gate and several monuments of New Lahore City are complete. Several blocks have been brought on ground. 5 Marla Zaitoon Villas are rapidly reaching their final stages of development. A Commercial market and couple of bank branches are already operational in New Lahore City.
Lahore Ring Road has been inaugurated up till Adda Plot, Raiwind Road and in its next phase it will be extended up to Multan Road with a dedicated interchange at a distance of 2 km from the Main gate of New Lahore City. You can safely assume that by the time, you have paid the full price of your New Lahore City plot, that small section of Lahore Ring Road will also be completed. It means that you can reach Ferozepur Road, DHA Lahore, Lahore Cantt, Airport and G.T. Road within 30 minutes from New Lahore City.
If you find this 7 Marla Deal in New Lahore City too expensive, you can always choose plots in 3 Marla category or 5 Marla category. Contact Universal Property Network right now and we will help you buy an ideally located New Lahore City plot.