Twin Tower Lahore Development to Start Soon
by UPN
January 18, 2018
0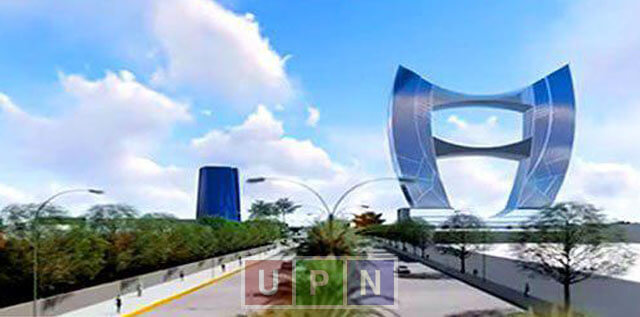 The Twin Tower Lahore has been in the news on and off in the past few months but now it's about to come on ground. 28-storey skyscraper will be the tallest building of Lahore having multiple opportunities for commercial and corporate sector. For some uncongenial reasons and due to lack of interest by construction firms, process of prequalification could not get desired results. Now Lahore Development Authority (LDA) is quite close to finalize the construction and development prerequisites to bring it on the scene.

Twin Tower Lahore Location & Area
To be located on Jail Road near Gulberg, Twin Tower will be the one of the largest commercial hubs in the city. Spanned over 20 kanal of land at the site of old WASA head office, it will be in the vicinity of Siddique Trade Centre.
Twin Tower Project Cost
This project would cost Rs. 3.49 Billion to and has been approved by governing body of LDA. The governing body of LDA wants to build this iconic tower with the high-tech construction according to highest international standards.
Prequalification of Five Companies for Twin Tower Construction
It is the second time Twin Tower Lahore is going through prequalification.  Earlier, LDA had invited applications and tenders for civil work but very few companies shown interest in the latter part of the process. Now after few months, LDA has again prequalified five construction companies which can win construction contract through tenders by this month.
Twin Tower Lahore Development & Construction
As per initial information so far, Twin Tower Lahore development and construction will get completed in two phases. In first phase the grey structure will be complete and second phase will be about interior and finishing till completion. Preliminary design of Twin Tower Lahore will be made public soon.
About Twin Tower
300ft tall Twin Tower will have 3 basement floors dedicated for parking space. Hi-speed lifts and escalators, centrally air conditioning system, fire exits and spacious lobbies will be featured in this multi-storey tower which would have earth-quake resilient structure. Retail outlets, food court, showroom, corporate offices, rooftop restaurant, cinema and a lot more entertaining prospects will be part of it.