New Plot Cuttings of 5 Marla Announced in Pak China Enclave Gwadar Golf City
by UPN
January 16, 2019
0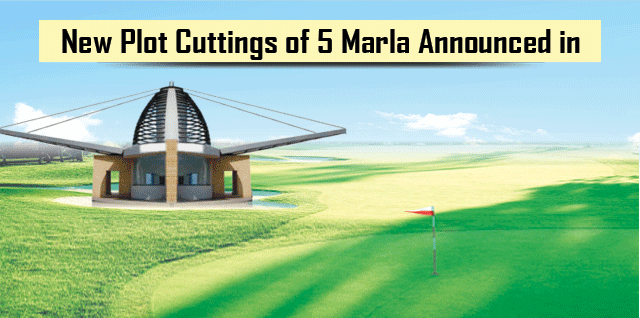 Gwadar Golf City is a well-designed master plan of BSM Developers. In just a short period of time, it has made its place in the real estate market of the country. The number of investors in the GGC is increasing with the passage of every single day.
The administration of Gwadar Golf City has recently launched a new block named Pak China Enclave in it. The plot cuttings of 8 Marla were launched in it that appears the best opportunity for investment. But now bringing something really special, BSM Developers has announced the plots cuttings of 5 Marla in Pak China Enclave Gwadar Golf City. This block is catching the attention of investors as the Private Pak China Expo is planned in Pak China Enclave. Let's discuss the latest prices of these 5 Marla plots that are announced on the easy installment of 4 years.
Gwadar Golf City Pak China Enclave – Location Overview
GGC is ideally located in Mouza Paleri Garbi. It is located at the distance of 3 km from proposed 500 Acres International Shabi University and in the north of Makran Coastal Highway. Pak- China Enclave is a new block in GGC that is recently launched. It is ideally located at the prime location of this project. Pak China Enclave is located close to the main entrance area.
These newly launched 5 Marla plots in Pak China Enclave Gwadar are located at the ideal location of this block.
5 Marla Plots in Pak China Enclave Gwadar – Latest Prices and Payment Plan
Gwadar Golf City has recently launched a new deal of 5 Marla plots in its newly launched block. These 5 Marla residential plots are launched in Pak China Enclave in which the demand of 8 Marla plots is also very high. This much-awaited deal of 5 Marla plots is launched at a convenient payment plan so that more buyers and investors can buy it.
You will able to buy the 5 Marla residential plots in Pak China Enclave at the price of 8.75 lac. The down payment for 5 Marla plots is 1.5 lac, however; there is another installment of 1 lac after which the monthly installment is 13,000 PKR. This s a payment plan of 4 years in which the total number of monthly installments is 48.
For Your Ease:
Plot Size: 5 Marla
Total Price: Rs.8.75 lacs
Down Payment: Rs.1.5 lacs
Monthly Installment:  13,000 Pkr.
Updates of Development & Progress of Gwadar Golf Pak China Enclave
The development of Gwadar Golf City is moving at the fast speed. This well-designed housing project of BSM Developers has launched about 8 months ago. And in this short period of time, the progress on development is really something to appreciate. A wide network of roads can be seen on the site.
These newly launched plots of 5 Marla in Pak China Enclave Gwadar will be available to you with plot numbers. You can buy a plot of 5 Marla by choosing it from the map. Even, the proper cuttings of the plots can be seen but the plots are in the development phase.
To buy any of the residential or commercial plots in Gwadar Golf City, contact Universal Property Network.