New Year Celebrations in Pakistan 2019 – Fireworks and Lot More
by UPN
January 4, 2019
0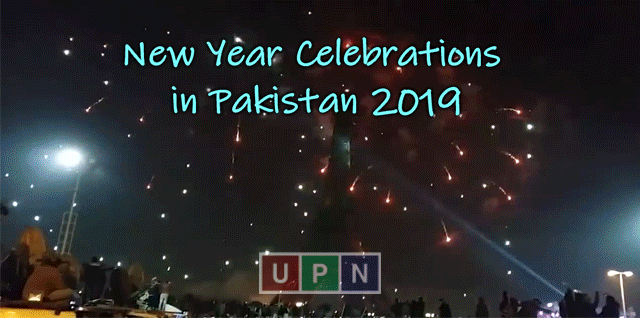 New Year celebrations are always filled with fun and new hopes. People celebrate to forget the past and move on with serious goals. New Year celebrations in Pakistan demonstrated the colors of fireworks and the major cities like Karachi, Lahore and Islamabad enjoyed the traditional hues.
Amazing Fireworks at Sea View Beach Karachi
Sea view beach Karachi, which is also known as Clifton Beach Karachi, was illuminated by the amazing fireworks. The sea view looked even more spectacular. Although the city authorities banned the aerial firing earlier, along with the swimming for the safety and preventing the risk of accidents.
Clifton Beach Karachi has already its own beauty and was famous as a silver sand beach in late 20th century. It is located on Arabian Sea.
Celebrations at Eiffel Tower in Bahria Town Lahore
Bahria Town Eiffel Tower also known as Eiffel Tower Replica was a real marvel that night.
It is known to be the replica with its structure is very much similar to the original Eiffel Tower. Being the center of attention, it was beautifully decorated with colorful lights and fireworks made its view even more amazing.
It was reported that New Year Eve celebration 2019 was banned just few hours before the main event, but still the fireworks decorated the night sky and people enjoyed the eve.
Moreover, if you are looking for an authentic and reliable real estate network or expert real estate agents, give UPN (Universal Property Network) a call or have a chat with customer service department via the message box on website.