NFC Phase 2 Development & Possession – NFC Phase 2 Latest
by UPN
November 20, 2017
0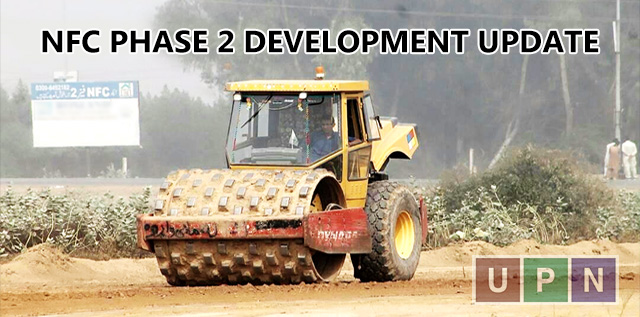 NFC Phase 2 Development kicked off a few weeks back and now steady pace of the development process has created a lot of hope among investors and buyers. General market vibe have turned positive about the project. Although, there is no official word regarding date of possession for NFC Phase 2, but the steady speed of development in the project looks promising.
NFC Phase 2 Development Status
NFC Phase 2 held great goodwill because of the success of its earlier phase nested between some high-end projects like Valencia Housing Scheme and Wapda Town. But the delay in the development of NFC Phase 2 made people skeptical about the fate of the project. Current pace of development, as seen in the above video showcases that finally all the issues hindering the development are resolved.
NFC Phase 2 Possession
Despite the launch of development process, there is no official word regarding a deadline about possession. It is too early to even predict about possession of NFC Phase 2 as development is in its earliest stages. Real estate experts believe that timely delivery of possession entirely depends on the fact that how hassle free will be the development process and how does the management of NFC tackles any legal dispute.
In a nutshell, until and unless at least 50% of the project is brought on-ground, there is little that can be said about possession in NFC Phase 2. So may be it will take few months before NFC Phase 2 management will be able to finally announce a possession date for investors and buyers.
NFC Phase 2 Location
Located right next to Bahria Town Lahore, NFC Phase 2 holds a lot of promise for profits and lavish accommodation. With development being carried out at steady pace, NFC Phase 2 can become an ideal project to live near to the facility-rich neighborhood like Bahria Town Lahore.
NFC Phase 2 Plots
NFC phase 2 consists of 12 Blocks. 5 Marla, 10 Marla and 1 Kanal residential plots are available in the project.
For any further information regarding NFC Phase 2 or to buy a plot file in the project, contact Universal Property Network.