Theme Park Lahore – Project Briefs Finalized for Disneyland Style Park
by UPN
November 20, 2017
0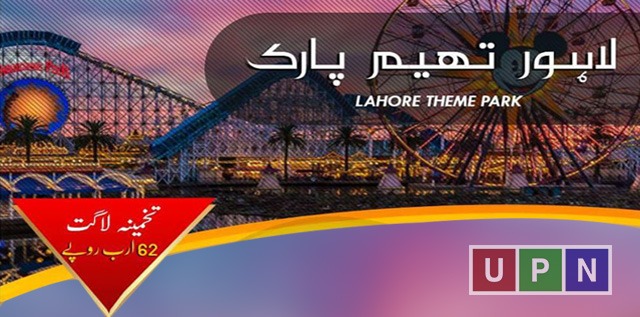 It's all set for Disneyland patterned Theme Park Lahore as matters have been finalized between Punjab Government and a Greek company LEEAD Consulting. A direct deal regarding project will be signed between both sides formally in upcoming days. Earlier, a couple of firms including a Chinese investment company expressed their interest to sponsor this project, but backed out after early negotiations. LEEAD and local authorities are about to take it on paper after thorough consideration and mutual understanding.
Location
Lahore's Disney Land will be located near Sagian and Kot Abdul Malik Areas and will be connected with M-2 Lahore Islamabad Motorway for direct access. It will cover 650 acres of area in Lahore's outer side and Sheikhupura district. Punjab Government has acquired the land for investors including 488 acres in the boundary of Lahore and the rest of 162 acres in Sheikhupura district respectively.
Project Cost, Model & Features
The project would cost Rs. 62 Billion as per estimations and will complete in five years. A five-star hotel, aquarium, business and shopping centers, state-of-the-art rides, city's first of its kind roller coaster and a number of other amusement facilities.
Lahore Theme Park will be established on Build, Own and Operate model. LEEAD Consulting and the other investors under its umbrella will own the control of this park for 20 years. Punjab Government will extend its full support to convert the land into a mega park and Parks & Horticulture Authority (PHA) will manage and supervise this process.
Future Opportunities
With this huge recreational centre in the proximity, it will create job opportunities for the people living in the adjacent areas. The economic activities will see a boom in the respective areas and there will be brighter investment prospects in the region for future.
About LEEAD Consulting
LEEAD Consulting has a diverse portfolio in Project Design, Project & Construction Management and Contract Consulting. Established in Athens, it manages five premier Greek Consulting firms and have its offices in 12 countries. With over 250 mega projects in the respective domains are on its credit in over 100 countries globally, LEEAD Consulting has proved its excellence.
Universal Property Network (UPN) will keep you updated with the latest development of Lahore. Please stay connected with us.