Overseas B Extension Bahria Town Lahore Get LDA Approval
by UPN
June 10, 2021
0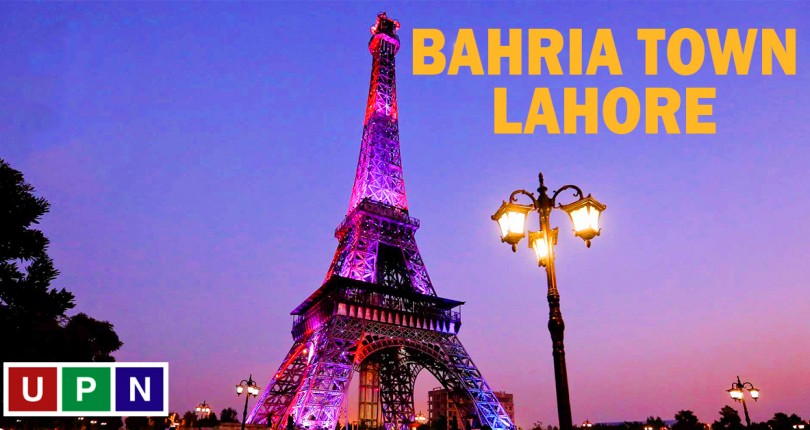 Overseas B Extension has finally get approved by Lahore Development Authority. It's good news for the property holders of Overseas B Extension Bahria Town Lahore. This LDA approval of the block will not only bring a great feeling of satisfaction for the buyers and investors who want to invest in Overseas B Extension. But also, the prices will increase and return you with desire profits. Beings a part of Overseas Enclave Bahria Town Lahore, this extension block offers plots of 5 Marla, 10 Marla, and 1 Kanal. Further location, development, and prices details are:
Location of Overseas B Extension Bahria Town Lahore
This extension of Overseas B Block is lying adjacent to Overseas B Block. This block is ideally located, enjoying the proximity of Al-Falah Mosque and the main commercials of Bahria Town. Anyone can easily approach it through the entrance of Sector D Canal Road and Overseas B Block.
Development Status of Overseas B Extension Bahria Town Lahore
The development work of this block is 100% complete. More than 70 – 80% of families are living in it. Hundreds of houses are ready, and many are under construction. Undoubtedly, it is one of the favorite blocks of builders and investors. The demand for houses, plots, and property rent in Overseas B Extension is high because of the impressive development status.
Plots and Prices in Overseas B Extension Bahria Town Lahore
Plots for sale in Overseas B Extension are 5 Marla, 10 Marla, and 1 Kanal. The prices of the plots are reasonable, starting from 58 lacs.
The latest prices of plots in Overseas B Extension are:
5 Marla Prices: 58 lacs to 65 lacs
10 Marla Prices: 85 lacs to 1.10 crores
1 Kanal Prices: 1.40 crores to 1.90 crores
Overseas B Extension LDA Approval and Increase in Prices
As LDA completely approves this block, so from now onwards, its investors will have to pay several other taxes on the purchase and sale of properties. This approval will not only increase the demands of plots but also impact positively on the prices. Those who had invested three to four months ago are now enjoying good profits. However, still, the prices are affordable. But it's the last chance to make Overseas B Extension Block plots because a sudden increase in the prices is expected.
Overseas B Extension residential plots are affordable, have an ideal location, and comes with bundles of facilities. We suggest buying in this block for residence and investment purposes.
Contact us for further assistance.
Please contact Universal Property Network  For More Information click here or visit our youtube channel further assistance