Pine Garden to be set up under LRR Southern Loop Beautification Project
by UPN
February 10, 2018
0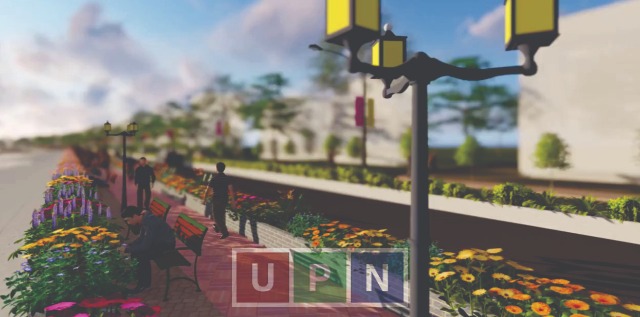 Lahore Ring Road Southern Loop opened for traffic just a few weeks ago and now authorities have started working on its beautification and facelift. The provincial government has planned to set up a pine garden under Lahore Ring Road Southern Loop Beautification Project and development work soon to get underway in this regard.
Pine Garden of 10.8 Acres at Adda Plot Interchange
Under this project, a pine garden at an area of 10.8 Acres will be developed near Adda Plot Interchange of Lahore Ring Road Southern Loop. For this purpose, Pine trees are being brought from Murree and Pattoki area. From Adda Plot to Halloki Road tree plantation alongside road is also in the plan.
Pine Garden Project Cost & Completion Deadline
The project would be the accomplished in collaboration with Parks & Horticulture Authority (PHA) and it would cost Rs. 10.25 million. The most interesting aspect of this Pine Garden project is that it won't take too much time to get completed. 28th February 2018 has been fixed as deadline to complete it as Ring Raod Southern Loop is already operational since 22nd December, 2017.
Lake City Interchange Beautification
As per initial details received, Lake City Interchange beautification is on the cards and will be done simultaneously or right after completion of proposed Pine Garden.
Lahore Ring Road Southern Loop (SL-3) Construction Starting Soon
Lahore Ring Road Southern Loop (SL-3) route construction is about to get underway as well. Lahore Ring Road Authority (LRRA) has awarded the contract to a local company and it will be completed in six months. The SL-3 will start from Raiwind Road from Adda Plot and end at Multan Road by passing through Bahria Town Lahore. The total length of this route will be 8 km which will cost Rs. 7.9 billion.
The Game Changing Impact of LRR Southern Loop
LRR Southern Loop development has been advantageous in terms of commuting inwards and outwards of city for people living in neighboring housing societies. On the other side it has increased property rates in Lahore and proved as a value addition. In a few months, Bahria Town Lahore property rates will go upwards after completion of SL-3 route.
For latest updates and information, stay connected with Universal Property Network (UPN).