NFC Phase 2 Development & Future Prospects – NFC Phase 2 Latest
by UPN
February 10, 2018
0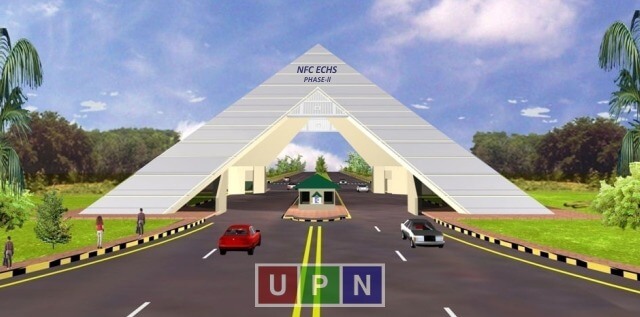 NFC Phase 2 development started in last November and now it has been almost three months since the activities are being carried out on site. The commencement of development after a long delay was itself encouraging and appreciated largely, but development pace matters the most for existing and new buyers. Fast-paced development indicates how promising the project is going to be in near future and consequently catches up attraction of the buyers. What has been done so far by development perspective in NFC Phase 2, let's have a close look on the happenings here.
NFC Phase 2 Development
Initially, the development activities started off on the blocks A, B, H and E which are adjacent to 150ft wide main road near from entrance. The development work in these mentioned blocks is in progress on roads network. These road belts' working is on peak in H Block and similar pattern has been adopted for B and E blocks. As blocks B and E are relatively covering bigger area, development of interior road structure is going on in full swing. Still a long way to go for these blocks to come in proper shape with carpeted roads and then grounded plots but finally the project is heading towards right direction.
Construction on Main Entrance is Continued
On the main entrance of NFC Phase 2, construction work is continued to make society gate/entrance as per proposed design. The digging has been done from both sides (in/out) in the required area to make it ready as soon as possible. However, all visitors are allowed to pass as a wide passage to move in and out is there.
NFC Phase 2 Possession
With development, possession is likely to be awarded by the end of this year. It is on the cards but society management has not given any official word yet about time and terms and conditions. It will be a just a matter of time now and may be administration start giving possession block wise as soon as the development completed there.
Lahore Ring Road Access Factor
NFC Phase 2 is also among those societies which will start reaping benefits of Lahore Ring Road Southern Loop access in future. This external development coupled up with internal development works will have a huge positive impact on NFC Phase 2 future status.
NFC Phase 2 offers 5 Marla, 10 Marla and 1 Kanal plots in its 13 blocks. In comparison with increasing property rates of Lahore, NFC Phase 2 plot prices are quite affordable .
For further details and information, keep visiting Universal Property Network (UPN).