Easy Ways to Find a Property on Rent in Lahore
by UPN
April 22, 2020
0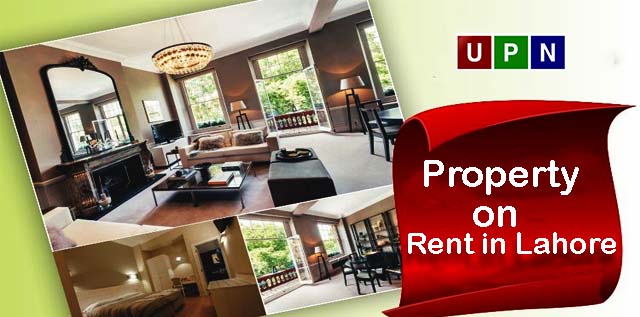 Lahore is the most ancient city in Pakistan. Its been a popular city form the time of the subcontinent. And now, it is known as the hub of trade and business activities in Punjab. So, the importance of this city is further increased.  People use to travel to Lahore for businesses as well as for residential purposes. Lahore now becomes a well-established and modern city where you can enjoy all the modern facilities. So, if you are also planning to move to Lahore and looking for a house on rent, here are the easy ways that will help you to find your dream property.
House on Rent in Lahore
There are certain things which you need to keep in mind in order to find a house for rent in Lahore. First of all, you will need to choose an area that is according to your budget and affordability. Make sure to find a house in developing areas/cheap places where the prices of a house on rent are low. So, you will succeed to get a better deal at low prices. Search properly and kept multiple houses as an option so that you will find the best property at the best prices.
Moving forward, now we have some suggestions for you through which you can easily find the best property on rent in Lahore.
 Use Your Personal Contacts
While searching for a new house or an apartment in a new locality, it is important to think about many things especially about the security of your family. So, it will be good for the first search for the property in the neighborhood of your relatives and friends. Finding a property on rent near the family you know personally; will be definitely good for you.
Search in Newspaper
This is a modern age where you find millions of computers and the latest technology mobile users. However, still, there is a large number of people who consider reading a newspaper daily. Therefore; many people also prefer to advertise their properties in the newspaper. So, overall, the newspaper is a good medium to find the desired properties at the best prices. If you are looking for a property on rent in Lahore, you can find it easily on classified pages of property newspaper.
Contact Different Real Estate Agents
This is one of the most popular ways to find the best property on rent in Lahore. You can confidently contact a well-reputed real estate agent to find the house on rent in your desired area.
A professional real estate agent will not only help you in finding the right property but will also assist you in all the legal matters. He will charge you a little money as a commission but the process of finding a property on rent will become easier for you.
Find Your Desired Property on Print Media and Social Media
In the 21st-century print media and social media, both are playing vital roles in our societies. These media have access to almost every corner of the world and have the maximum number of users. You can make a search on these media and within no time you will get the best results. Moreover, you can easily contact someone who is advertising his property. The best example of print media and social media are TV, Radio, Facebook and Twitter.
Search on Online Portal
These days, finding the desired property on rent is no more difficult as different online real estate portals are working brilliantly. You can easily find rental properties along with properties for purchase and for sale.
For more details, you can contact Universal Property Network!
Check out our site for more detail. Latest News