Ready Shops and Offices on Installments in Bahria Town Karachi
by UPN
May 3, 2021
0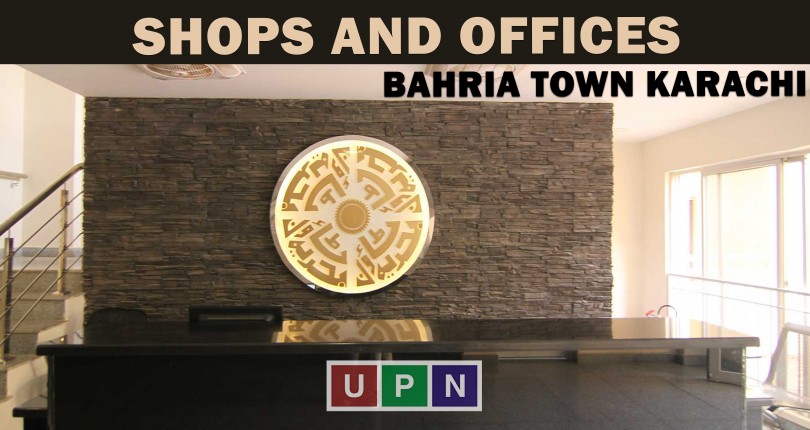 Are you searching for the shops and offices in Bahria Town Karachi? The properties that are ready to move and use? Also, looking to buy them at reasonable rates or in installments? If yes, then cheers up as we have the best properties available for you!
Options Available in Offices
Bahria Town Karachi offers a wide range of offices in the several projects developed or developing there. However, if you are looking for ready offices, then you will have to pay in full cash. Some of the best options on lump-sum payment are available on main Jinnah Avenue, Midway Commercials, and Liberty Commercials.
However, if you want to invest in installments, then SQ 99 is an excellent choice. It is located on the 9th number of plots on main Jinnah Avenue. It is featuring several sizes of offices in easy installments. The installment plan for these shops spans over 2 to 2.5 years which is really good. The possession for these shops will be hopefully handover quickly after the completion.
Investing in this project as good as the prices are reasonable and ease of payment is provided in the form of installments. However, another reason to choose this project is its ideal location. The prices of commercials on main Jinnah Avenue are increasing day by day. In the past, the same properties were available at the price of 8000 per square feet. But the latest prices are around 12000 per square feet.
Options Available in Shops
Similarly, the best shops for sale are available in Bahria Town Karachi. The ideally located shops on installments are available in Liberty Heights. It's a head office facing project located at a distance of 500 meters from the main Jinnah Avenue. It's a developing project that will be completed in 1 year.
The ground floor shops available at Liberty Heights comes with a flexible payment plan of 1.5 years. Prices are affordable and it's a profitable property to choose confidently.
Investment in Shops and Offices
Whenever we plan to invest in any property two factors play an important role. One is the budget and the second is the time frame. If you have a budget in hand, then you can go with the options available in full cash. On the other hand, if you want to invest in installments, then you must have the patience to hold your property and wait for the prices to increase.
Investing in Bahria Town's above-mentioned properties is 100% suggested. But if you are still confused and searching for more details, contact us for the proper investment analysis and guidance!
Please contact Universal Property Network  For More Information click here or visit our youtube channel further assistance