Reasonable Price Ready to Shift Apartments in Bahria Town Karachi
by UPN
May 19, 2021
0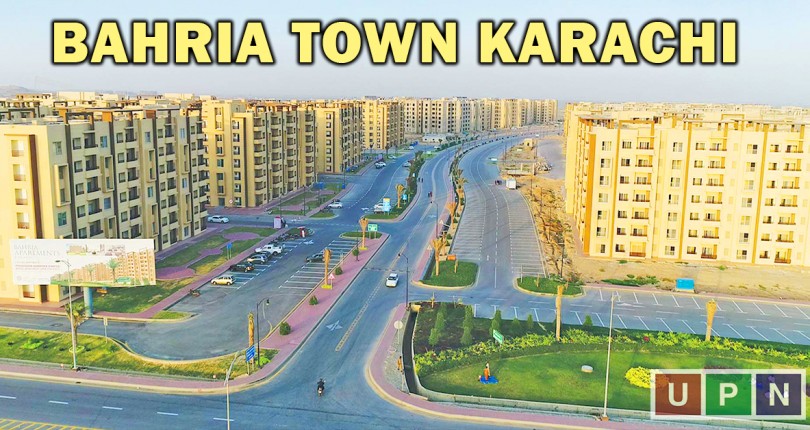 Looking for ready to shift apartments in Bahria Town Karachi? Also, you desire to buy them at a reasonable price and at the same time want to have all the facilities available? Be happy, as we have the best options available for you. The affordable price ready to move apartments is available for sale in Precinct 19 of Bahria Town Karachi. This precinct is developed with several high-rise apartments buildings. Also, all these buildings are impressively developed and occupied.

Further details are:
Precinct 19 – Apartments for Sale
Located ideally, Precinct 19 is one of the beautiful precincts of Bahria Town Karachi. It is a completely on-ground and inhabited area. Offering residential apartments of 2 beds, 3 beds, and 4 beds in the several towers. The sizes of the apartments are:
2 bed 950 sq ft
3 bed 2250 sq ft
4 bed 2950 sq ft
Also, a few of the 4-bed apartments also have extra land. These apartments sizes are around 3450 sq ft.
The towers in Precinct 19 are tower 1 to 26. Some of these towers are:
Jinnah Avenue Facing
Main Road Facing
Near to Danzoo
The Jinnah facing towers of Precinct 19 are:
Tower 13, Tower 14, Tower 15, Tower 16, Tower 17, Tower 18, Tower 19, Tower 20, Tower 25 and Tower 26
Precinct 19 Towers that are facing the main road and close to Bahria Hospital are:
Tower 10, Tower 11, Tower 12, as well as Tower 9
Moreover, the apartments towers located close to Danzoo are:
Tower 21, Tower 22, Tower 23, and Tower 24
Tower 1, Tower 2, Tower 3, Tower 4, Tower 5, Tower 6 and Tower 7
Precinct 19 Tower 4, Tower 6 and Tower 7 are offering 3 bedrooms apartments.
Tower 8 offers 4 bedrooms apartments.
Prices of Apartments in Precinct 19 Bahria Town Karachi
The beautiful 3 bedrooms apartments in Precinct 19 are available in the price bracket of 1.65 crores to 2 crores. Similarly, the prices for the apartments with 4 bedrooms accommodation is 1.80 crores to 2.30 crores. However, a 2-bedroom apartment in Precinct 19 will cost you around 85 lacs to 90 lacs. The inner side apartments in the towers are available at the price of 75 lacs to 80 lacs.
Moreover, Tower 25 and Tower 26 are awaiting possession while all the others apartments are well-developed and populated.
The rent for these apartments is starting from 28 thousand. However, only a few months ago, the same apartments were available at the starting rent of 18 thousand. Similarly, the prices of the 2-bed apartments are increased from 60 lacs to 85 lacs in the last six months. The increase in the prices is because more and more families are shift to Bahria Town after the last spell of heavy rains.
Facilities Available
Precinct 19 apartments are available with all the top-class facilities that a person desire to live comfortably. A shopping gallery is operational there and a mosque is near completion. Also, Imtiaz Super Market, PSO Petrol Pump, Danzo, and many of the restaurants are located nearby.
The prices for the apartments are still reasonable to buy and start a new lifestyle. Rates are gradually increasing with time. So, if you are thinking to buy any of these Precinct 19 apartments, be quick and contact us without wasting a single day!
Contact us for further assistance.
Please contact Universal Property Network  For More Information click here or visit our youtube channel further assistance