Reasons to Invest in the Real Estate Sector of Lahore
by UPN
January 7, 2021
0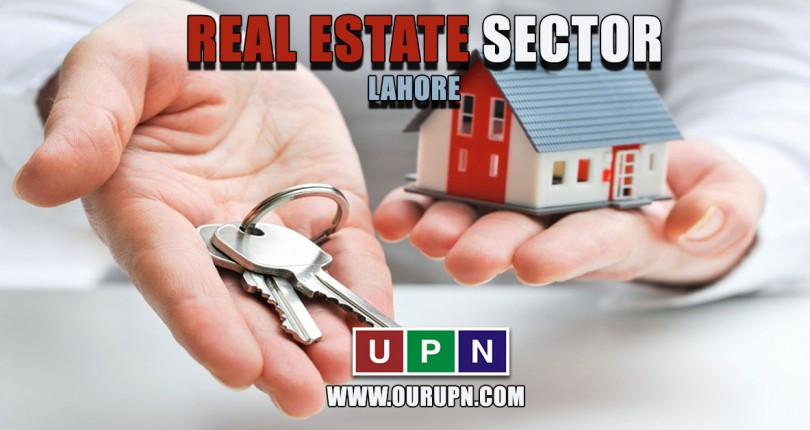 Lahore is the second-largest city of Pakistan and the capital of province Punjab. Being an important city, it enjoys a stellar reputation in the real estate sector of Pakistan. The rapid and the high-standard development of various projects like Bahria Town, DHA, Etihad Town and many others pave the way for lucrative investment deals. There are many reasons to invest in the real estate sector of Lahore; however, some top reasons among them are:
High Return on Investment in Lahore
The real estate sector of Pakistan has witnessed exponential growth, and the Lahore real estate has no exception. The speedy development of the high-standard projects has increased the demand for property in Lahore. Owing to this rapid demand, the real estate sector of Lahore boasts high investment returns. The two easy ways to maximize your return on investment in Lahore are:
You can easily rent out your property in Lahore.
You can resale your invested property when the market is at its peak. Both of these strategies will help you to generate good profits.
However, it is always good to stay realistic whenever investing in any property. Making a profit from any real estate investment also depends on location, condition of the property and more.
Strong Cultural Life of Lahore
Lahore is a city of colours, festivities and food. It is a place with people usually called Zinda Dilan e Lahore. Undoubtedly, this cultural aspect of Lahore helps it stand out. If you are looking to invest in any housing society, you must remember that it is coupled with the heart-winning vibrant culture.
If you're someone who doesn't like the extreme peace in Islamabad or Karachi's fussiness, Lahore is the right place for you. The city is a mix of vibrant culture, but enough serenity to let you settle in with ease.
Indeed, Lahore real estate investment is the right option for you if you like to enjoy both sides. Even, if you are not living permanently in Lahore, you can still invest in earning handsome returns on investment or generating steady rental income.
Rapid Infrastructural Development in Lahore
This city has become a home to consistent developments. There are various housing and commercial projects that are worth investing. Some of the top projects to invest confidently for residence and profit gains are:
Bahria Town Lahore
Bahria Orchard Lahore
Al-Kabir Town Lahore
Kings Town Lahore
Lake City Lahore
Al-Noor Orchard Lahore
Zaamin City Lahore
Bahria EMC and Bahria Nasheman
Lahore Greenz Farmhouses
LDA City Lahore
DHA Lahore
Each of these projects offers several opportunities to buy the best residential and commercial properties in them. All of these properties come along with the modern-day facilities and many attractions. Most of these societies are still offering properties on easy installments. Also, there are many options to choose between plots, houses, and apartments. So, you can select them confidently for the profitable investment in the real estate of Lahore.
Contact  Universal Property Network  For More Information click here or visit our youtube channel further assistance