Ravi River Urban Development Project Updates 2021
by UPN
January 7, 2021
0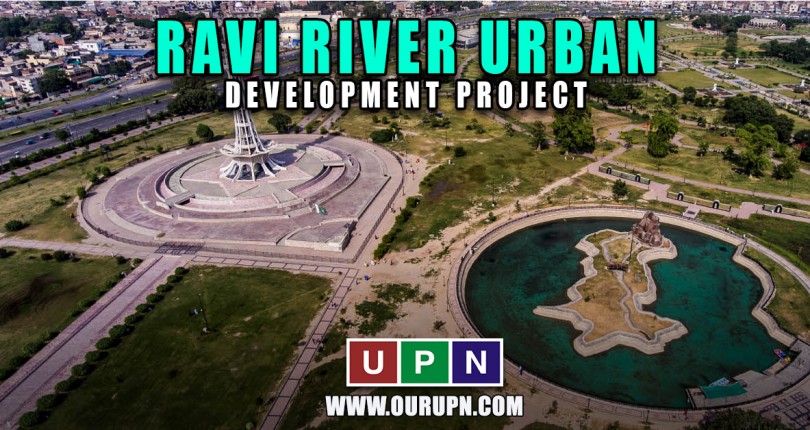 Ravi River Urban Development Project is a new city project built on Ravi Banks.  Comprising a total of 12 sectors, this project is spanning over 44,000 hectares. RUDP will accommodate more than 35 million residents, while 70% of its area will be reserved for plantation. The designing and urban planning of Ravi City Lahore is assigned to Meinhardt Group, Singapore.
It is a mega, multi-billion-rupee project that would be completed in phases. The development work on Ravi City Lahore is started while Phase 1 is renamed as Sapphire Bay.
Phase 1 of the Ravi River Urban Development Project
The first phase Sapphire Bay covers a land of 5000 acres where 3000 acres of the area will be developed with barrages for flood control. The remaining 2000 acres of land will be used for the construction of projects.
Current Development Update
FWO has started the development work on the government land for RUDP. But Lahore High Court has restrained the authorities from carrying out construction work. The development work is stopped till the grant of Environmental Impact Assessment (EIA) by the Environmental Protection Department (EPD). The process for the grant of EIA is underway, so hopefully, it will be granted soon, and the temporary stay will vacate.
Addition of New Mouzas
Another big development in this project is the addition of another 29 Mouzas. These mouzas includes Bagbanpura, kot Khawaja Saeed, Mehmood boti, Shadarra and many others. The govt has issued notices, and this news is confirmed.
No Projects, Plots or Files are Launched
It is important to mention here that no projects, plots, or files are launched in the Ravi River Urban Development project. The government will hopefully organize the meeting and call the developers and contractors in the next month.
A meeting was recently held on RUDP and Karachi Islands Project, which was attended by Governor of Sindh Imran Ismail, federal Information Minister Shibli Faraz, Minister for Mari­time Affairs Ali Zaidi and senior officials of the Pakistan Islands Develop­ment Authority and the RUDP.
In this meeting, PM Imran Khan has directed the authorities to fix timelines to complete the Ravi River Urban Development Project.
Moreover, the PM Imran Khan has also directed the authorities to provide facilities to construction-related industries. It is essential for the completion of this project as well as important to stable Pakistan's economy.
For the latest details and updates of Ravi River Urban Development Project, Please Contact  Universal Property Network  For More Information click here or visit our youtube channel further assistance