Short Term Investment Opportunities in Gwadar
by UPN
December 9, 2019
0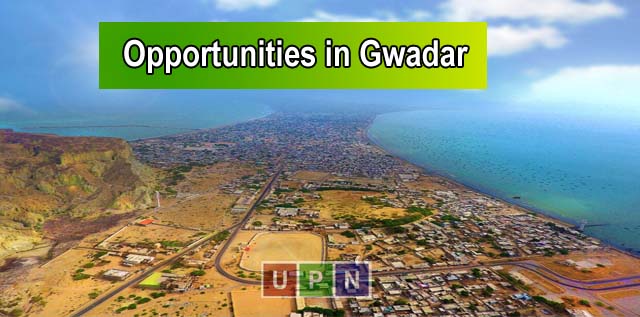 The Master Plan of Gwadar is expected to be launch soon, so every investor desires to invest in the real estate of Gwadar. But still, investors want to invest in the areas where they could have handsome returns in a short period of time. Everyone is anxiously waiting for the launch of the Gwadar Master Plan, as this will also positively impact the real estate sector. If you are also interested to make an investment in the real estate then explore these areas that will return you with the best rewards in short term investment.
Short Term Investment Opportunities in Gwadar
First of all, we would clear the term short term investment as it means an investment of one to two years. Second, the areas which are included in the Master Plan of Gwadar are considered best for short term investment. The development of these areas will be completed in a record time of period. Moreover, these will be soon become ready to live or ready to start business areas.
Indeed, the prices of these properties are quite low but once the Gwadar Master Plan launched, there will be a boost in the prices. The best areas to invest in the real estate of Gwadar are:
Near Gwadar International Airport
Jinnah Avenue
Cantonment Area
Gwadar Old City area
Beach Front Properties
All properties near Coastal Highway
All these areas will be included in the upcoming Gwadar Master Plan, so these are considered best to invest in the real estate of Gwadar.
Another Best Option to Investment Opportunities in Gwadar
Gwadar real estate as a whole offering attractive investment opportunities but Gwadar Open Land is always much fruitful in comparison to other properties. Investing in the residential societies or any of the other residential properties will return you with the maximum return of around 40 lacs to 60 lacs. However, investment in Gwadar Open Land will return your profit in crores.
Gwadar Open Land is a large chunk of land available at the different locations of Gwadar. Here you can make the investment in acres of land. Prices are reasonable and investment is really profitable.
Types of Gwadar Open Land
Road front Land
Sea Front Land
Closed Land
Size of Gwadar Open Land
The size of Gwadar Open land varies from 1 acre to 1000 acres. You easily buy a large area of land as it is available in different mouzas located in Gwadar.
Price of Gwadar Open Land
The starting price of Gwadar Open Land varies between 1.5 lacs per acre up to 65 lacs per acre. There is a difference in the prices depends on the location of the land.
Best Housing Schemes for Investment Opportunities in Gwadar
To have further details and information, feel free to contact us anytime!