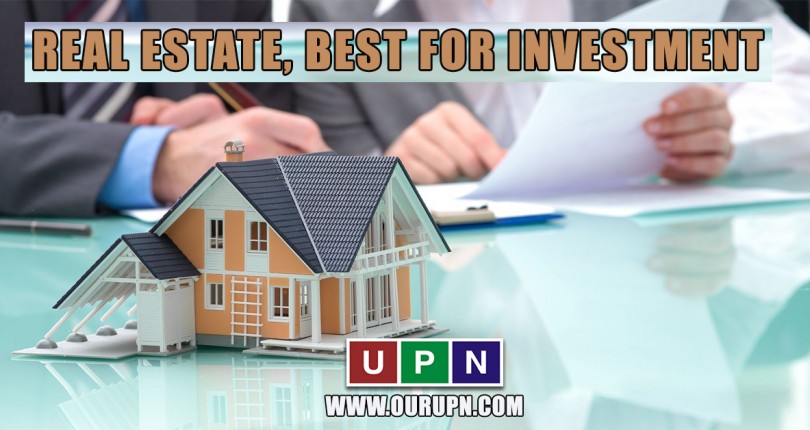 It is a well-known fact that 90% of the world's millionaires have got their wealth by investing in real estate. The real estate sector of Pakistan attracts millions of investors by providing numerous opportunities across the country. It is one of the most profitable industries which offers secure, timely and healthy returns on investment. However, investing in real estate is not like a cake. Investors can enjoy huge returns with a well-chosen asset. Investment in the property for sale in Pakistan offers excellent returns, tax advantages, and long-term financial security. Overall, the real estate investment in Pakistan is full of advantages. Some of these benefits are:
Price Appreciation
It is one of the significant benefits of real estate investment. Price appreciation in real estate refers to the appreciation of the capital asset over time. By investing in the best properties for sale, you can earn desired returns by selling it in the future. The property's price appreciation depends on location, development, and the demand and supply of the property in that locality. However, in simple words, your property's value will be worth way more 20 years from now; hence, investors prefer long-term investments.
Tax Benefits
Another essential reason to invest in the real estate is that one can get tax exemption. Undoubtedly, there are fewer taxes on real estate investment as compared to other businesses in Pakistan. Even the government are supporting this sector by offering different amnesty schemes and tax exemptions. Moreover, different other fields, like construction and development, are connected to real estate. So, by investing in real estate, you get more benefits.
 Market Cycle
It is a cycle that defines the time of buying and selling in the real estate sector. When the market is down, investors do prefer buying the property at the lowest prices. On the other hand, when the market is up, and the property prices are high, it means this is the right time to sell your property.
So, by following the market cycle appropriately, you can earn handsome returns with a safe and smart investment.
House is the Basic Need of Everyone
Other investments or businesses can leave you with little to no tangible asset value. But there is always value in your land and value in your home. House is the basic need of everyone. No matters who you are, but you always need to have a house. First, you want the house for yourself; then you earn more to have a house for your children. So, this cycle continues. You are not investing in the real estate for capital gains, but your basic need is to have a home.
Steady Source of Income
You can confidently invest in the real estate for the steady cash flow in the form of rental income. By investing in the right property, you can generate significant income to meet your other expenses. The demand for property on rent is high in the cities with more colleges and universities. So, if chosen wisely, you can secure a steady flow of income for a long time.
Undoubtedly, real estate investment is the most lucrative investment in Pakistan. It is one of the secure and safest ways to earn a profit. Also, you will find numerous options to choose from. Most importantly, real estate investment comes with so many benefits which one should avail.
To buy, sell, or rent out any property, please contact Universal Property Network 
For More Information click here or visit our youtube channel further assistance