Upcoming Property Deals in Bahria Orchard Lahore
by UPN
July 12, 2020
0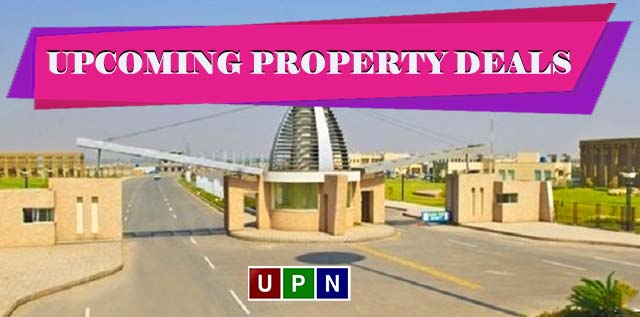 In the last six months, different new and exciting property deals are launched in Bahria Orchard Lahore. These new deals include affordable residential plots and constructed properties. However, there are also few upcoming property deals that will provide you an opportunity to buy your dream residence and return huge potential. But an on-time investment in a newly-launched property deal is as important as the prices and payment plan.
For example, Safari Homes is a recently announced a new deal of 5 Marla 3 bed homes deal in Bahria Orchard Phase 4. The pre-launch booking of these homes began on 14 June, and the last date to book these homes on pre-launch prices was 29 June. But almost all of these homes were sold out before the deadline. Now only limited options are available but also on own price. Once these homes develop, those who had booked them on pre-launch prices will gain more profit. So, in simple, it is essential to make a safe and smart investment at the right time.
Recently Launched Property Deals and Investment Opportunities in Bahria Orchard Lahore
Bahria Orchard Lahore is all in the news as it is catching the attention of investors by offering the best property deals. It has gained much popularity in the last 6 to 8 months by launching the most attractive constructed properties.
Orchard Homes
First of all, it comes with the launch of Orchard Homes. These are triple-storey 5 Marla homes for sale. Located at the ideal location of Phase 4, Orchard Homes are not independent houses but apartments. Available on easy installments, Orchard Homes are available in two categories. The most prominent feature that attracts this property is that you can also buy a single storey of Orchard Homes. The prices of all the floors are different. Its ground floor will cost you more in comparison to the second and third floors.
Jasmine Villas
The second most exciting and profitable constructed property deal is Jasmine Villas. These are 5 Marla independent houses available on installments. A revision is recently made in these villas as previously; they were launched with 3 bedrooms accommodation but now available with 4 bedrooms. A flexible payment plan of 2 years is also available, which makes it the best-constructed property ever.
Safari Homes
The third most attractive property deal in Bahria Orchard Lahore is Safari Homes. These are also 5 Marla 3 Bed homes launched in Bahria Orchard Phase 4. Located ideally in G6 Block, these are limited numbers of homes available with a convenient payment plan of 3 years.
Eastern Villas
Now we are moving ahead with another excited property deal of Eastern Villas. These are not the ordinary villas, but these are the best 5 Marla villas for sale in Bahria Orchard Lahore. Previously, all the constructed property deals were launched in Phase 4 of Bahria Orchard, but Eastern Villas are located in Bahria Orchard Phase 1. These villas are launched recently at the surprising price of 69.90 lacs. Also, these Eastern Villas are available on the easy installment plan of 3 years.
All of these above-mention property deals are not only affordable but also comes with the ease of installments. So, we highly recommend investing in them.
For more details, contact  Universal Property Network!
Check out our site for more detail. Latest News