UPN Wishes You Happy Independence Day
by UPN
August 14, 2021
0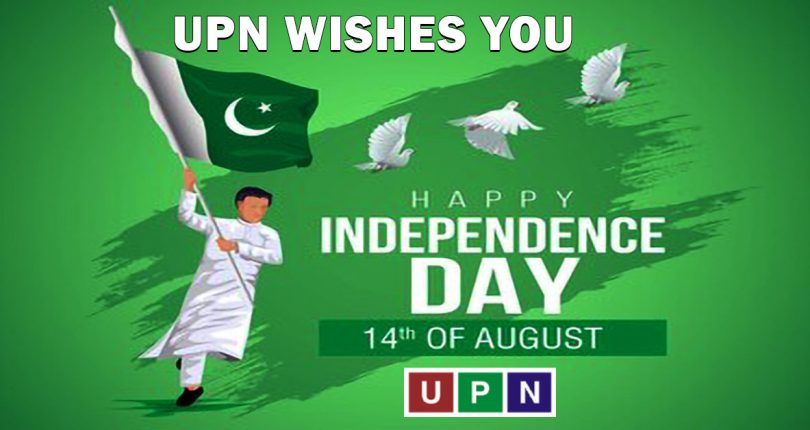 Celebrate the Spirit of Independence with UPN
14th August is a day of independence, a day of happiness, joy, and enjoying freedom. Its Pakistan Independence Day; on this day, Pakistan achieved independence from British rule in 1947 after a bloody revolution. Every year on 14th August, the nation celebrates Pakistan Independence Day with great enthusiasm and thrill. This Independence Day is an opportunity to foster patriotism and national unity. Undoubtedly, this day is celebrated in the same way as the day when Pakistan was founded.
It is also a national public holiday, allows everyone to participate in the beautiful and colourful celebration of Pakistan's independence.
In this year, 2021, we feel proud to celebrate our national day, but we cannot forget the great sacrifices of people who have shed their lives in the struggle and cause of independence. Those were the greatest people, have put in and lost their lives so that their children can grow up in a free state. As a result, Pakistan has emerged as an Islamic State. Also, it is home to various religious minorities. They all together are making Pakistan a vibrant and progressive country.
Let Us Celebrate this Independence Day and Make it Memorable
This Independence Day, let's bring back our childhood memories and keep the child alive within us. Let's get out of our beds by putting down our phones and laptops to appreciate this beautiful Pakistan we call home. Meet our loved ones and have a joyful get-together. Let's cook something special today and sit together to talk about this beautiful country and everything we owe to it. No doubt, independence and freedom are the greatest blessings, so let's make sure to celebrate them today genuinely.
Let's put our efforts together and do tiny things that will collectively make a difference – give charity, plant a tree, and make someone's day with a random act of kindness. But, most importantly, let's work to keep our surroundings clean and green.
Team UPN hopes and prays that this year will be a year of great prosperity for our beloved Pakistan. We, Universal Property Network, wish you and your beloved ones a very Happy Independence Day.
Contact us for further assistance.
Please contact Universal Property Network  For More Information click here or visit our youtube channel further assistance