Villas at Lowest Prices in Bahria Town Karachi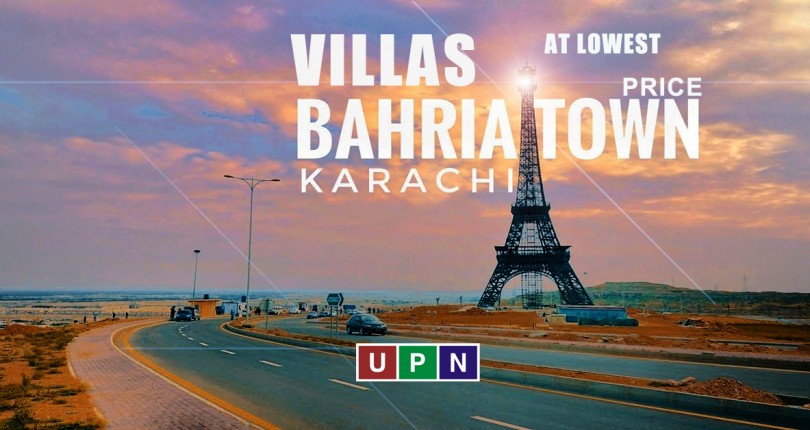 Are you looking to buy the lowest prices villas in Bahria Town Karachi? Searching for the villas that are fully developed, available with possession, and located ideally? If yes, then Bahria Town Karachi is here to meet all your property requirements by offering some excellent options. The lowest prices villas for sale are located impressively in Precinct 11B. Villas are delicately developed and feature so many attractions which boost their value and make them the best.
Let's find out more about 11B Villas below:
Precinct 11B, one of Bahria Town Karachi's best precincts, is thoughtfully planned and beautifully developed. It offers affordable villas of 125 sq yards. The starting price of 11B villas is 90 lacs, and the maximum is 1.20 crores.
125 sq yards villas with the key which is ideally located will cost you between the price range of 96 lacs to 1 crore. However, some of the villas are under-construction so, these villas are available at the lowest prices.
Precinct 11B also offers some of the best plots of 125 sq. yards at affordable rates. More than 20 families are living in the villas and amenities like a shopping gallery, mosque, and beautiful parks are available nearby.
Moreover, state of the art, spacious mosque is under-construction in Precinct 11B villas.
Location of Precinct 11B
Precinct 11B enjoys a prime location in Bahria Town Karachi. It is located in the proximity of Grand Jamia Mosque, Bahria Heights, and Midway Commercials.
Comparison with Precinct 11A Villas
The villas for sale in Precinct 11A are attractive to choose from, but these will cost you more as compared to Precinct 11B Villas. The starting price of Precinct 11A villas is 1.15 crores to 1.50 crores.
Precinct 11A villas prices are high, but there is only the difference of height and depth. Yes, Precinct 11A villas are located at a height so, these will cost you more. Possession of villas is handover and numbers of families are enjoying a peaceful, happy lifestyle there.
Why Should Buy Precinct 11B Villas?
Reasonable in Prices
Fully Developed and Basic Lifestyle Facilities are Available
Possession Handover and Inhabitation Ratio is Increasing
These are the Lowest Prices Villas in Bahria Town Karachi
Ideal Location in the Proximity to Grand Jamia Mosque
Conclusion
Those who are Planning to immediately shift to Bahria Town Karachi and also searching for reasonable villas can confidently choose Precinct 11B villas. The prices of these villas are also increasing with the increase in the families residing there. So, don't waste your time and do choose the best villas for sale in Bahria Town Karachi, Contact us at  Universal Property Network today!
For More Information click here or visit our youtube channel further assistance