Why Should You Invest in Apartments?
by UPN
December 20, 2020
0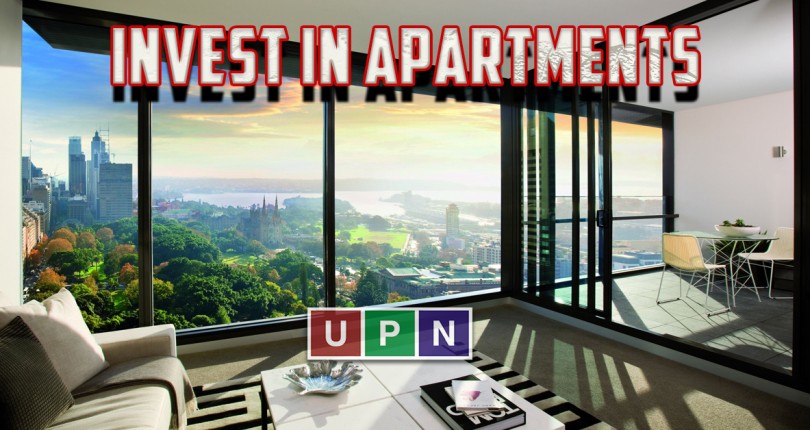 Are you planning to invest in an apartment and wondering that if buying an apartment will be profitable or not? The answer is straight forward: if you are looking for a property to rent out or are searching for the best short-term investment option, then investment in the apartment can be a perfect option for you. Buying an apartment is a wise decision as it is easy to maintain, and it usually offers high returns on investment. Furthermore, there any many reasons to invest in apartment projects such as:
Growing Demand of Apartments
Faster Development
Easy Maintenance
Steady Source of Income
Sellable Factor
Growing Demand of Apartments
Buying an apartment is always right. However, from the last few years, the demand for apartments is much increased in Pakistan. More and more families prefer to live in high and mid-rise buildings. With the increase in the demands of apartments, developers and builders are focusing on vertical developments. One of the main reasons behind the increasing demand for apartments is rapid urbanization. People are moving to big cities to avail standard education and healthcare facilities. So, buying an apartment seems easy and budget-friendly to meet housing needs in big cities like Karachi, Lahore and Islamabad.
Speedy Development of High-Rise Projects
If you are buying a plot to build your house, it will take years to be completely developed. It will take more time, especially when you buy a plot on installments. Also, you would need to wait for the drawings to get approved so that you can start the construction. On the other hand, apartments project usually developed in a short time. Even, the possession of the high-rise projects generally handed over within 3 to 4 years of the project's launching date.
It is also essential to mention here that buying an apartment in a big city will cost you less as compared to the construction of a house. Moreover, you can also buy apartments on installments. Besides, most of the apartment's projects are ideally located in the well-populated areas where all the basic to top-notch facilities are available.
Invest in Apartments and Earn More
Buying an apartment can provide you with a handsome rental income. Whether you are a new investor and looking to purchase property for rent or a professional investor and desires to expand your portfolio, you should consider buying a modernly designed and luxurious build apartment projects. Projects development as per latest trends offers an excellent rental yield.
Do check for the availability of high-end features like high-speed elevators, spacious parking area, advanced security systems and parks. Also, in house gyms, fitness centres and rooftop gardens attract more renters and buyers.
Due to the high demand for properties in urban areas, buying an apartment is the best option to earn the desired rent. It is the only property investment which can provide you with higher capital gains.
So, if you are looking to buy an apartment or searching for an apartment, do  Contact Universal Property Network  For More Information click here or visit our youtube channel further assistance  .We are here to provide you with the property deals of your dreams.