Why You Should Buy Property in Bahria Town Lahore?
by UPN
September 8, 2021
0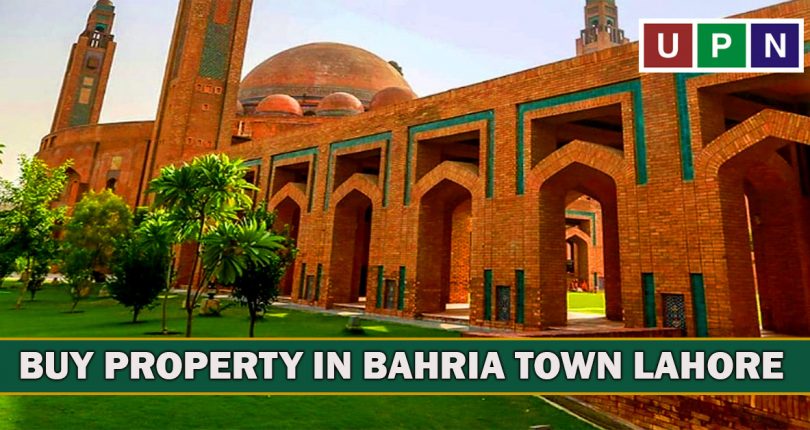 Bahria Town Lahore is always on top when searching for a beneficial property in Lahore. This safe and luxurious society holds significant importance among others for being the most attractive project. Designed brilliantly and developed exceptionally, Bahria Town Lahore has no comparison with any other housing society. It is full of opportunities for both buyers and investors. However, people still usually ask, "Why they should buy property in Bahria Town Lahore?

The answer is very simple: for profitable investment, peaceful residents, and enjoying a luxurious lifestyle. Let's discuss these points in detail:
Buy Property in Bahria Town Lahore
Bahria Town Lahore consists of six sectors, i.e., A, B, C, D, E, and F. Its first four sectors have more population and construction. On the other hand, Sector E and Sector F offer affordable price properties and bundles of investment opportunities.
There are more transactions in these two sectors because it has more properties available for sale. Here saying this does not mean that these sectors are not developed or not inhabited. But these are the only sectors where you will see new blocks and plots cuttings in Bahria Town Lahore.
Sector E
Starting from Sector E, this features one of the major landmarks, "The Eiffel Tower". It consists of several blocks, and all are offering ready to construct and several ready to move properties.
Sector E also has the biggest mall of Bahria Town Lahore, "Jasmine Grand Mall. This project is under construction, offering the best business and investment opportunities to everyone.
Next is Tauheed Heights, which perfectly meets the needs of shops and apartments on installments. Located in the Tauheed Block of Sector F, this block is completely developed and has good construction.
There are several other blocks where numerous properties are available for sale. Their prices are reasonable while the investment potential is also high.
Sector F
It's the last sector of Bahria Town Lahore, consisting of many blocks. Located adjacent to Sector E, this sector also has all the modern-day amenities and attractions available. Offering reasonable price property in Bahria Town Lahore, Sector F holds importance for its high-standard infrastructure and development. It features Master Tiles Farmhouse, Bahria Town School, Food Court and much more.
Several new blocks and new open form plot deals recently launched in Sector F, providing new opportunities.
The living standards in both of these sectors is high. Therefore, people who desire to upgrade their lifestyle and within their limited budget can confidently go for the options available in Sector E and Sector F. Undoubtedly, both of these sectors offer the best property in Bahria Town Lahore, you can choose for residence and investment too.
Contact us for further assistance.
Please contact Universal Property Network  For More Information click here or visit our youtube channel further assistance