Zaitoon's New Lahore City New Booking Prices, Payment Plan, Map and Investment
by UPN
July 27, 2018
0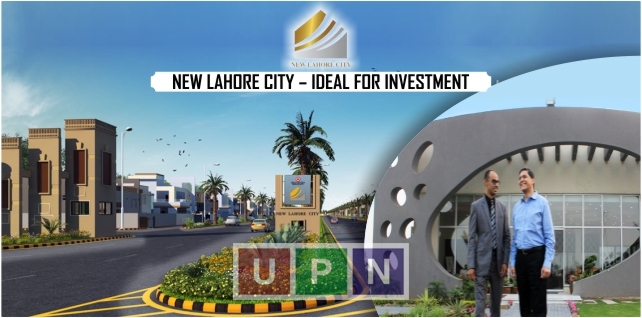 The business hub and the most developed city of Punjab, Lahore is quickly becoming the most populated city and is expanding at breakneck speed. The developments in overall city has reshaped and if you visited it 5 years ago, you wouldn't recognize it anymore. The city has expanded in all four sides and now it seems there's no end to Lahore. Compared to the other cities, Lahore has the finest maze of roads leading you to all places within minutes (excluding rush hours). The city has a collection of the best housing societies in the country and among them is one New Lahore City.
About New Lahore City
The project consists of a series of blocks each having the fanciest names you could ever think of. Consider living in a block named Royal Enclave or Platinum Enclave or Premium Enclave or Pearl Enclave, each name gives you a sense of superiority and makes you feel Royal to the core. Yep, this is exactly what the New Lahore City is all about! You are a royalty living in one the best housing societies within the city of grandeur and splendor. The project is already under rapid development and most of the plots there now have luxury homes over them with happy families residing in them.
The project on the whole has been a huge success and it has attracted investors from all over the country. It would not be wrong to say from all over the world as overseas Pakistanis too have invested a lot in it.
Premium Enclave – Worth Investing
There is often confusion about Premier Enclave & Premium Enclave as both exist here and are often mixed up due to the similarity in their names. The block under discussion here is 'Premium Enclave'. The enclave is located on the Grand Commercial, a 150 Ft wide main boulevard running from end to end of the society and also dividing it in two halves. On the opposite is Royal Enclave while its direct neighbor is the Pearl Enclave. As of last year, the 5 Marla plots were being traded at an own price of Rs. 2 Lakh. Remember this is the price of a year before and has been written here for reference, for the most updated prices it is best to call one of our realtors and avoid confusion.
You can invest here in both 5 and 10 Marla plots as per your family's requirement. Besides living here you can also only buy a plot here to be sold later for profit. As compared to many other societies surrounding here, ROI is a lot better due to the rapid development here. As sewerage work, electric poles are installed and roads are already built, homes are quickly constructing and most of the commercial areas are already functional. It is an ideal time to invest here now because due to availability of all basic necessities, the society is filling up fast.
UPN Realtor Services
If you are looking to invest in New Lahore City, or if you are a property owner and wish to sell you can contact us with confidence. We are a successful group in business from the last 15 years. You can either send us an email or contact us thru the given numbers on our website or you can also visit us at the office. Looking forward to see you!