8 Marla Plot for Sale in Bahria Orchard Lahore – Details of All Phases
by UPN
December 4, 2020
0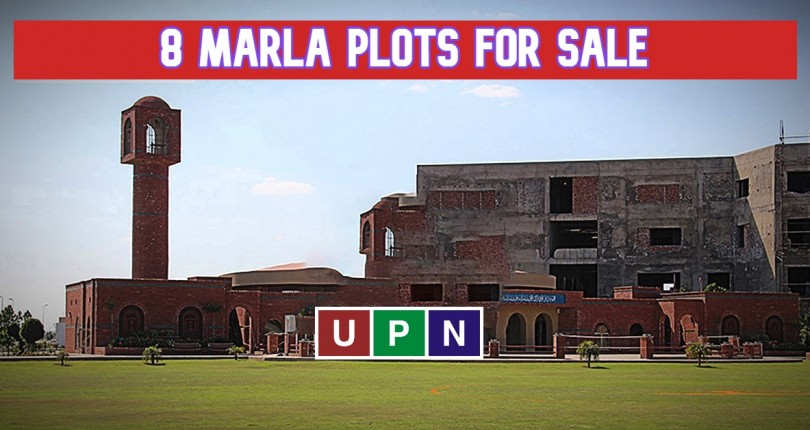 Residential plots in 8 Marla sizes are always high in demand. Buyers and investors do prefer investing in such plots because of their perfect size and reasonable rates. Buying in 8 Marla residential plots can be confidently made to meet the residential and investment needs. However, choosing the right 8 Marla plots is also a big task. Bahria Orchard Lahore, which is one of the best housing societies in Lahore, is offering the best 8 Marla residential plots in it.
These plots are available in Phase 1, Phase 2, and Phase 3. The prices of the plots are different depending on the location and nearby attraction. Some of these plots are good for residence, while others are attractive for investment. So, let's explore the complete details of 8 Marla plots for sale in Bahria Orchard Lahore.
8 Marla Plots in Phase 1 Bahria Orchard Lahore
Bahria Orchard Phase 1 is a much developed and impressively populated society. The residential plots in 8 Marla are available in Phase 1 but are limited in numbers. These plots are available in Northern Extension, Southern Extension, and Eastern Extension.
8 Marla plots in Northern Extension are available in the price range of 33 lacs to 50 lacs. These plots are located close to and at the back of Broadway Commercials Bahria Orchard Lahore. LDA completely approves of this area.
Southern Extension is also offering the same size of plots in the price bracket of 35 lacs to 47 lacs. However, these plots are deep and good to construct a house with a basement.
Eastern Extension plots in 8 Marla are highly attractive to choose from as the prices are low. These plots will cost you between 38 lacs to 44 lacs.
So, while concluding we can say that buying in Northern Extension and Southern Extension is good for construction purposes. However, you can choose 8 Marla plots in Eastern Extension to gain huge returns on investment. Plots are available at low prices, but the on-going construction status in this block is very much impressive.
8 Marla Plots in Phase 2 Bahria Orchard Lahore
This phase of Bahria Orchard is also properly developed and features all the top-class facilities and features that one can desire for. 8 Marla plots in Bahria Orchard Phase 2 are available in abundance. You will find this category of plots in almost all of its blocks, i.e., from Block A to Block H.
The minimum price of the 8 Marla residential plot in Phase 2 is 30 lacs in J Block. However, the maximum price of 8 Marla plots in Bahria Orchard Phase 2 is 55 lacs in C Block.
Almost all the blocks of this phase are developed; however, Block B, Block C, and Block D are good to buy plots for construction purposes. On the other hand, you can choose its other blocks to make a safe and profitable investment.
8 Marla Plots in Phase 3 Bahria Orchard Lahore
Bahria Orchard Phase 3 completely features this 8 Marla category of residential plots. All the plots are developed and available with possession. 8 Marla plots are reasonable as compared to the plots in Phase 1 and Phase 2. Additionally, Phase 3 enjoys the attached location with Main Raiwind Road. Also, all the amenities of Phase 2 are easily accessible.
Conclusion
Plots of 8 Marla in all the phases of Bahria Orchard Lahore are developed thoughtfully to meet the needs of modern investors. Anyone looking to buy 8 Marla plots can choose Phase 1 for construction purposes while Phase 2 and Phase 3 are recommended for short to mid-term investment
For detailed investment analysis and consultancy services, please contact Universal Property Network!