PHA Plans Mega Recreational Project alongside Canal Road Lahore
by UPN
March 3, 2018
0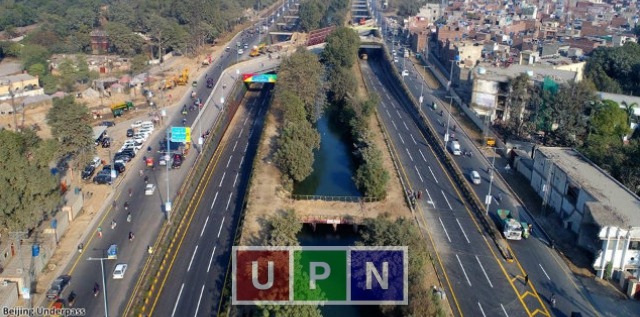 Parks and Horticulture Authority Lahore has planned something big for facelift of Canal Road and to provide affordable recreational facilities for residents alongside. According to a new report, summary of mega project for beautification of Canal Road from both sides and for amusement of locals living there has been approved. For fund release and other feasibilities PC-1 has been forwarded to Planning and Development (P&D) Department of provincial government.
Details of PHA's New Project
As per details of this new project proposed by PHA, both sides of Canal Bank from Beijing Underpass to Harbanspura Interchange of Lahore Ring Road will be upgraded to add attraction. The green belts on the sides will be remodeled and landscaping will be done to make it more appealing. Not only this, but walkways, jogging tracks and proper sitting areas for families alongside canal are also included in the project.
Since this part of canal has densely populated areas alongside, six parks will be made in said area where rides would be set up for kids. The whole area alongside canal banks including these parks will be illuminated with lights so that kids and adults can spend their leisure time in healthy, fun filled activities in evening. For protection of citizens in this area from heavy road traffic, fences would be installed on Canal Road and its adjacent service roads.
Estimated Cost of Project
The estimated cost of the project is Rs. 50.9 crore which has been tabled to Planning & Development Department. We will keep you updated as soon as the project brief and other particulars like design would be finalized.
Project Development & Completion
Currently, the project is in files and the work on site is expected to start soon. Since the mentioned arc covers a huge distance, it will take some time to give a new look to Canal Road.
Parks and Horticulture Authority (PHA) will also provide assistance to Lahore Ring Road Authority (LRRA) for beautification of Lahore Ring Road Southern Loop and setting up a Pine Garden. PHA has been appreciated for number of its small or large scale project across the city so Canal Road beautification project won't be less than any standards. There is a possibility that same kind of working will start on the other side of canal after approval.
For more updates and latest information, please keep visiting Universal Property Network (UPN).