Al Kabir Town Lahore – The Short Term High ROI Magnet in Lahore Real Estate
by UPN
August 7, 2018
0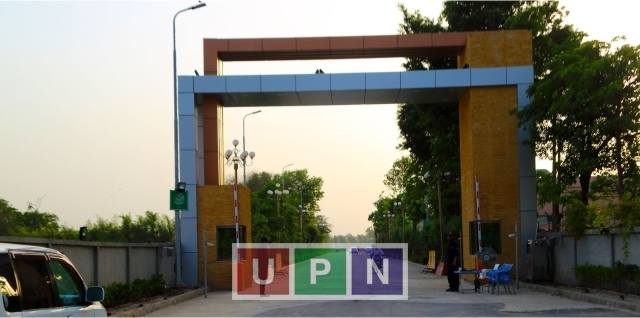 Lahore has grown large, it has broken its traditional boundaries lately and Raiwind Road, which was once considered off limits, is now easily considered a part of Lahore. Housing societies around Raiwind road have been making great progress and have successfully attracted huge number of investors as compared to other areas of the city. Studying the data of the last few months, UPN has seen an increase of investors in societies around Raiwind road and Al Kabir Town Lahore has shown steady improvements. This indicates it is in high demand among buyers and investors alike.
The success of this particular project is based upon the following factors:
Location of Al Kabir Town in Lahore
Located on Raiwind Road, Al Kabir Town comprises of two phases and both are not in the same place which gives it an added advantage. Being present amid populated areas makes it easy for the public to reach. Phase I is near Beacon House National University and Phase II is opposite Lake City. Having the main road approach directly reduces extra travelling owing to a major reason for its popularity.
Phase I comprising of two blocks A & B is relatively smaller than the Phase II which consists of eight blocks namely A, B, C, D, E, Ali, Usman, and Umer. The most attractive feature of it is the availability of small residential plots i.e. 3 Marla and 5 Marla, making it within reach of the common man. The price of a 3 Marla is around Rs. 15 Lakh while the 5 Marla costs around Rs. 25 Lakh which are very competitive prices.
Al Kabir Town Lahore – Development Works                
Development of Phase I is almost complete. Laying the roads, electric poles, street lights and plots distribution are all complete along with provision of utilities except Sui Gas. A fair number of families are already residing here now as possession has been handed to successful owners who have cleared all society dues. As per a common rule of providing gas connections after 3 years of completion (for a new housing society), Al Kabir Town has only one year left. Residents will get gas connections after one year.
In blocks A, B and C of Phase II development is complete while block D is being worked upon with fair speed. The remaining blocks still await their turns to be announced. Commencement of commercial areas in both Phases are yet to be announced and as Phase I has residents living here it is expected we will soon see a commercial area forming here.
Al Kabir Town Lahore – Competitive Price Slab
At the time of writing, per Marla cost is Rs. 500,000 approx. Comparing the market where huge plots are available cutting out the common man, buyers have found Al Kabir Town Lahore to be an ideal choice where they can choose a 3 Marla or a 5 Marla plot. Comparing prices with last year's trade, investors have earned well over Rs. 6 Lakhs on their investments. The price increase indicates that the project has potential and is a success among buyers. Without a doubt Al Kabir Town is worth investing and gives high ROI in a very short time.