Al-Kabir Town Phase 2 Booking Details – Plots Prices, Location Map, Development – Ali Block Map Launched
by UPN
March 23, 2018
0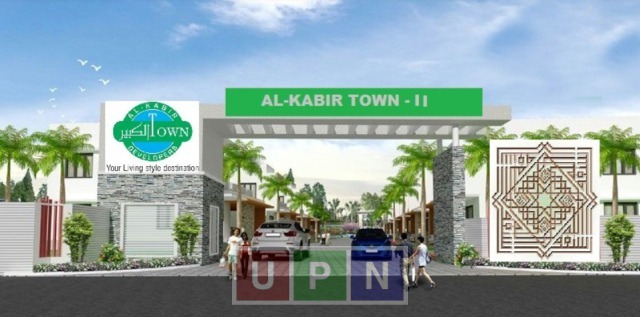 Ali Block of Al-Kabir Town Phase 2 has been in the news this month for all right reasons. First the balloting date was announced along with commencement of development. After the ballot took place on the said date, plot numbers allotted for customers on the same day. The administration also informed its customers about due procedure of getting plot numbers of Ali Block. Now the management has come to the final step as it has displayed Ali Block Map on its official facebook page.
Al-Kabir Town Ali Block Map Launched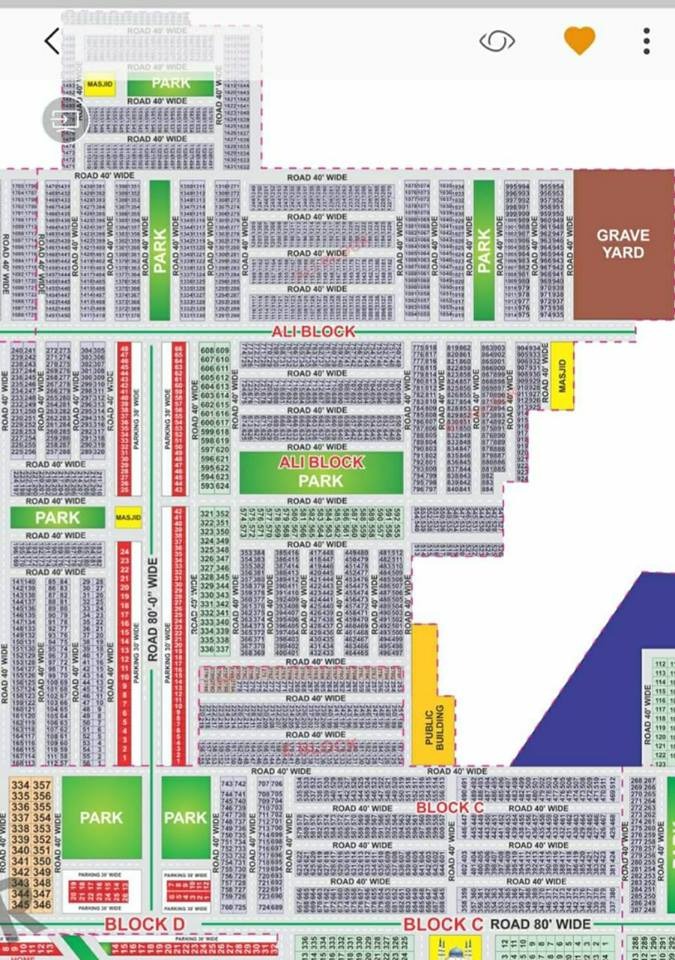 As per map, Ali Block which consists of 3 and 5 Marla plots, has got place adjacent to E Block. One of its side is also touching C and D  blocks. There is a piece of land reserved for park and at the very end of the block, it will have its own masjid. Near to Ali Block plots, land for public building can also be seen on the map. However, it doesn't feature a single commercial property nor land has been reserved for it .
Pay Dues & Get Plot Number
Only two days have been left in submission of payable dues till 25th March. This is a prerequisite to get plot number so all customers and dealers should pay it before before deadline ends.
Beware of Umer Block New Booking
As a number of plots of Al-Kabir Town are being traded, some dealers have also been found involved in new booking of Umer Block. Al-Kabir Town has categorically declared it fraudulent and bogus. The customers have been advised to beware of such dealings and dealers have been warned of strict legal action. For any new deal of Al-Kabir Town, its official website and whatsapp group are the sources to be trusted.
Al Kabir Town Phase 2 has got technical approval from city authority LDA and likely to get complete NOC by August 2018. LDA had issued Preliminary Planning Permission to Al Kabir Town Phase 2's 501 Kanal area in November 2017. The proposed layout plan of the scheme at area measuring 241 Kanals was submitted along with ownership documents. The Revenue Staff cleared the ownership and LDA advertised a public notice in leading news papers dated 17-04-2018 for inviting objections (if any) regarding ownership and directed to contact LDA in written within 15 days.
NO Objections Found
In response to the above mentioned public notice NO objection was received from General Public, so the administration has been granted technical approval for development. Almost 50% of the Phase 2 has got NOC from LDA and the rest of the area will get it most probably in next couple of months or so.
Technical Approval – Development Works Allowed
With this partial (technical) approval, development works going on site of Al Kabir Town Phase has been given a legal stutus. Development activities including sewerage work, electricity installation and now allowed to be carried out in Al-Kabir Town Phase 2, which is great news for all concerned.
UPN congratulates all Ali Block customers on this development and wishes them all the best for future living.
For more updates and latest information, please keep visiting Universal Property Network (UPN).