An Overview of Bahria Town Karachi
by UPN
December 27, 2016
0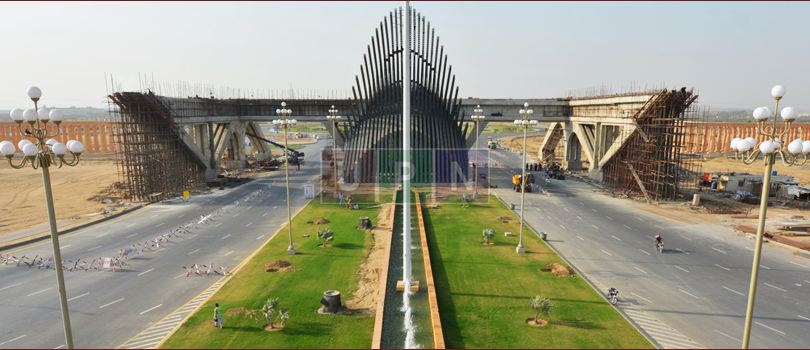 Bahria Town Karachi was a long awaited project due to increase in Karachi's population and it's one of well-planned housing project in Pakistan's largest City. Karachi don't have any housing schemes that matches with international infrastructure and life standards. Even other Housing Schemes in Karachi are well-planned and considered as upper-class housing projects but they don't have parks, play areas, designed commercial areas, underground electricity, carpeted roads, and proper planning. However Bahria Town is cleaner than other housing projects and security is better than the rest of other societies in Karachi.
Bahria Town Karachi is an outstanding addition to the chain of Bahria Town Projects that already operating successfully in Islamabad, Rawalpindi and Lahore. This luxury housing scheme was launched on January 26th 2014 and received a huge response from the general public as well as investors across the country as well as abroad Pakistanis.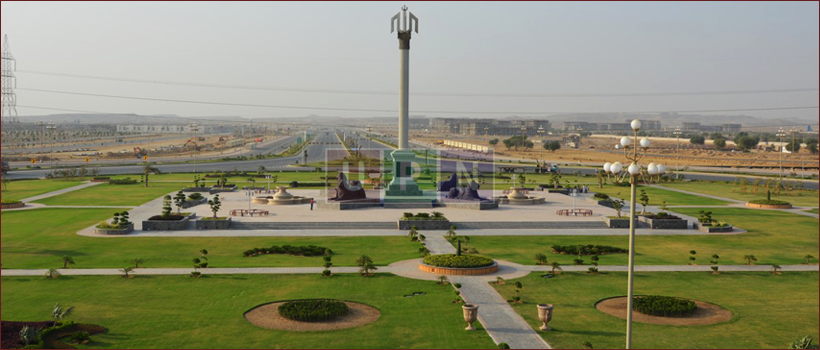 Bahria Town has approached Karachi with a master planned mega housing project that promises the international standards of infrastructure with state of the art amenities for the residents therefore it becomes the most Attractive to all Karachiites where you can live in a quiet and peaceful environment while enjoying the luxuries of life. City of Bahria mainly targets the middle class of Pakistan, therefore the number of booking queries are coming from every corner of Pakistan for the reservation of plots, houses and apartments.
Bahria Town Karachi Master Plan
Bahria Town Karachi have residential and commercial plots, Bahria Apartments and Bahria Homes. Some projects were initially launched at lower prices with a fairly flexible installation plan and some were later launched at high prices with a commitment to deliver early possessions such as Ali block, Bahria Apartments, Jinnah Avenue Commercial, Midway Commercial, Iqbal Villas, Quaid Villas, Bahria Town Karachi Sports City and Golf City.
Bahria Town Karachi Plots
Bahria Karachi Residential Plots
Bahria Town offers residential plots of 125, 250, 500, 1000 and 2000 Sq. Yards. Golf City consists of 500 Sq. Yards and Ali Block consists of 5marla residential plots, 1000 Sq. Yards and 200 Sq. yards of residential meant for the Golf-Loving community building that sprouted throughout the country as well as overseas Pakistanis. The Overseas Block precinct 1 consists of 10 marla residential plots that has been developed and possessions have been announced in a record time of 8 months.
Bahria Karachi Commercial Plots
Bahria offers commercial plots of 125,200 and 250 Sq yards. Midway Commercial consists of 125 Sq. Yards commercial plots. Balloting of commercials midway has already been announces and plot numbers are assigned. The possessions have also been given to Midway Commercial in a record time of 8 months. Jinnah Avenue Commercial has just launched consisting of 500 Sq. Yards developed commercial plots. These plots are ready for possession and development.
Bahria Karachi Bahria Homes
Bahria Homes are built on 125 Sq. Yards and 200 Sq. Yards. Bahria Homes are two-story houses suitable for small and medium families. Quaid block is located in Precinct2 next to Overseas block and near the entrance of Bahria Town Karachi. It consists of 200 Sq. Yards Bahria houses which are under development and possessions are expected within 2 years. A model house on the Quaid Block is ready and furnished for visitors to contemplate the achievements of Bahria Town.
Bahria Apartments
Bahria Apartments have 2 Bed, 3 Bed and 4 Bed Apartments in various precincts of Bahria Town Karachi. These apartments are under development at a fast pace. Bahria Heights was launched in December 2015, consisting of 2 bedroom apartments. The possession of these apartments will be delivered in 2 years.
Bahria Town Karachi Features
Bahria Town is a leading company in Pakistan to provide world-class facilities to its residents. It provides the basic infrastructure, but also all the advanced features, such as private power generation systems, proper maintenance and safety, and the provision of facilities for recreation and beautification society by building memorials captivating in every corner.

Community Features
Master-planned gated community
Advanced security & rescue services
Pakistan's largest shopping mall
5-star international hotel & USGA standard golf course
Commercial areas
Gold-Class cinemas
State-of- the-art sports facilities
World-class school, college and International University
International standard hospital
International theme park, play-land and water-rides
Wonders of the world monuments (Eiffel Tower, Taj-Mahal and Statue of Liberty)
Jamiah mosque
landscaped parks
Community sports club & zoo
Bahria Town Karachi
Bahria Town Karachi is situated on Super Highway approximately 9KM from Toll Plaza. The location is perfect for a mega housing scheme because it can spread on vast amount of land that is needed for the project.
Bahria Town is built as a city within a city, so we can say that Bahria is establishing a new city for Karachiites by using miles of empty land on Super Highway.
Ideal location and it's not too far from the main City as they have easy access to Malir Cant via 6 lane expressway and Jinnah International Airport. Metro Bus project is also under construction that will give easy access to Bahrians in all major areas of the city.