Attractive Investment Opportunity in Bahria Paradise Karachi
by UPN
June 28, 2020
0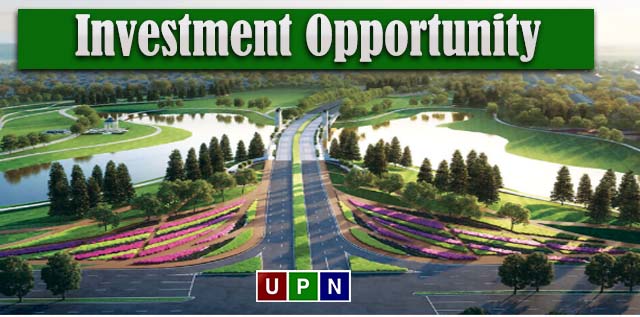 Bahria Paradise Karachi is one of the most-attractive sub-projects of Bahria Town Karachi. Bahria Paradise is skillfully planned with all the advanced facilities so that people can choose it for residence and investment purposes. Comprises many precincts, Bahria Paradise is featuring some of the best properties for sale. Most of its precincts are best, but Precinct 50 is known to be the one with golden investment opportunities.
Precinct 50 – Bahria Paradise
Many of the precincts of Bahria Paradise are illegal, while some precincts are partially developed while the remaining area is disputed. At the same time, Precinct 50 Bahria Town Karachi offers you an attractive investment opportunity by offering the best 500 sq. yards plot.
These plots of 500 sq. yards were launched 3 years ago. The launching prices of 500 sq. yards residential plots of Precinct 50 are 95.50 lacs. The booking amount of the plots was 9.65 lacs. However, the remaining amount was divided into 16 Quarterly installments. Now total 12 installments of these plots are paid, and 4 are remaining.
Development Status
The development status of Precinct 50 is very impressive.  Plots are on-ground, work on carpeted roads and other road infrastructure is completed. Around 95% of the development work is complete. Also, the possession of plots is available.
Who Can Buy 500 Plots in Bahria Paradise Precinct 50?
500 sq. yards plots of Bahria Paradise are highly recommended to the affectees of other precincts. These are on-ground plots available at the best location. Those looking to merge/shuffle their disputed properties can confidently consider this option.
Bahria Paradise Precinct 50 plots are completely legal as well as have no dispute. Instead of selling you a disputed plot file at the cheapest rates in the market, it is suggested to shuffle it with Precinct 50 plots for sale.
These plots come with the satisfaction of legal, and the ideal location of this precinct makes it worth investing.
For more details, contact Universal Property Network!
Check out our site for more detail. Latest News