Villas On Installments In Bahria Town Karachi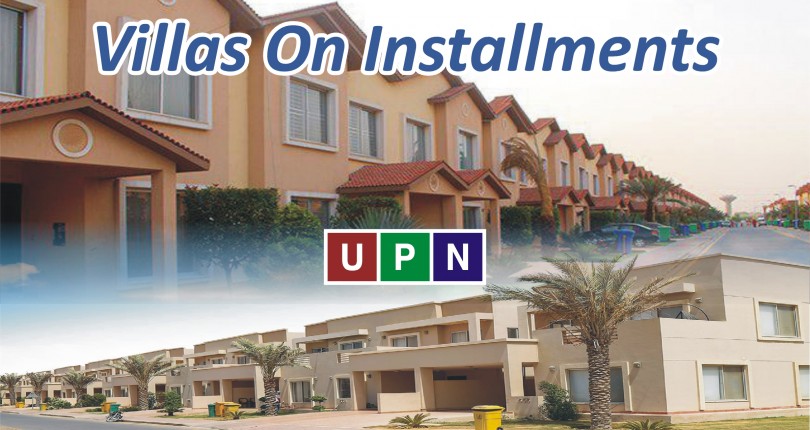 Bahria Town Karachi is an exclusively modern and luxurious development on the landscape of Karachi. It is developed with some of the best residential villas in its several precincts. Precinct 2, which is completely occupied, offers two highly attractive Iqbal Villas and Quaid Villas. Similarly, Precinct 10 and Precinct 11 also have villas for sale in them. You will also find the spacious and attractive villas in Precinct 31 and Precinct 35. But all of these are only available on full cash payments. So, what to do if you desire to buy villas in installments in Bahria Town Karachi? Well, we have here to fulfill your demands by providing you with the villas in installments!
Let's find out more below in the blog!
Precinct 12 Ali Block – An Overview
Lies in the middle of this mega community, Ali Block features so many attractions. It is located at a prime location with easy access to all the amenities in Bahria Town Karachi. Precinct 10A villas and Precinct 11A villas are at a short distance. Moreover, Grand Jamia Mosque, the third-largest mosque globally, is within walking distance. Precinct 12 also enjoys the proximity of Bahria Golf City.
Villas in Precinct 12 Ali Block – Bahria Town Karachi
Precinct 12, also known as Ali Block, is the heart of the Bahria Town Karachi. Located in the middle of the society, it is developed impressively. Equipped with all the world-class amenities, it is a precinct with maximum construction.It would be right to say that there is not a single street in Precinct 12 where any house is under completion.
Precinct 12 offers the best plots of 125 sq yards. In terms of sequence, it is the very first precinct of Bahria Town where you can buy 125 sq yards residential plots. Plots are located at the top height, in the middle, while some plots are on little depth.
The starting price of 125 sq yards plots is 32 lacs to 55 lacs. The prices of these plots are different as per location and nearby attractions.
Moreover, constructed houses of 125 sq yards are also available for sale. These houses will cost you between 1.05 crores to 1.30 crores. Private builders develop houses for sale in Ali Block, while some slightly used homes are also available.
On the other hand, eye-catching villas of 125 sq yards are also part of this beautiful block. These villas are also available in full cash and even with flexible payment plans. In simple words, you can buy the villas for sale in Precinct 12 with customized payment plans. It is up to you whether you would be comfortable with a 1-year payment plan or pay installments in 2 or 3 years.
Disputed files merging option is also available in such villas on installments. So, what else can you desire to become a part of this fabulous housing community?
Do invest in the heart-winning villas on installments in Bahrain Town Karachi, and contact  Universal Property Network  for further assistance!
For More Information click here or visit our youtube channel further assistance