Bahria Paradise – Development & Market Trends
by UPN
October 11, 2017
1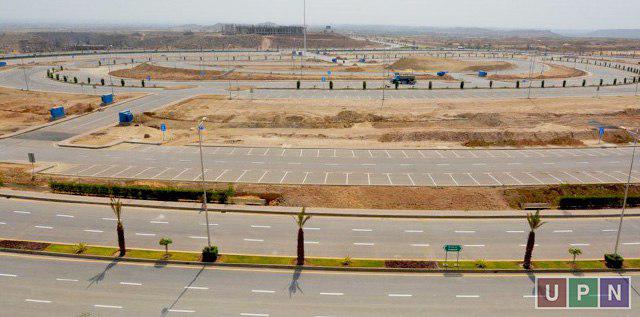 Bahria Paradise enjoys an iconic status and the most exclusive value among Bahria Town Karachi projects. The extreme facilitation altogether in the green and serene landscapes will give special living experience to its residents. Before its official launch a few months ago, it had the highest booking ratio ever in Bahria Town's history. From then to now, it has been consistently on top in property buying trends of Bahria Town Karachi. Bahria management is dedicated to retain its exclusivity and keeping investors hooked via special planning for this venture. Initially, they did not unveil all details about Bahria Paradise, but things are unfolding now as it is going through development phase.
Let's have an overview inside out of Bahria Paradise and see what is currently going on there in terms of market and development.
As of now, it is clear that Bahria Paradise will be located at the back of Precinct 16 adjacent to Precinct 15, 15A, 15B and 17. The construction of 200-feet wide road at the back of Precinct 16 comes to an end and entrance gate is also being constructed. Currently, road development is underway at full swing as Bahria Town Karachi wants to make it ready-to-live as soon as possible.

Available Opportunities
At this stage, Bahria Paradise is offering residential plots in three different cuttings (250, 500 & 1000 sq yards). The 500 sq yards luxury villas designed by country's top architects is another option for privileged living. These plots and villas are available on easy installment plan of 4 years while possession is promised after 2 years.
250 Sq Yard & 1000 Sq Yard Plots are High on Demand
In Bahria Paradise, the demand for 250 sq yards plots is relatively higher as per trends and affordability. Buyers are also inclined to 1000 sq yards plots for having close proximity to replica of Taj Mahal. At the moment, the market for both these categories is fast and buyers are showing more interest in them.
It's Profitable Now
Bahria Paradise has just stepped into development phase and will take time to become completely residential. But the prices are on the rise now making it a profitable investment. For long term investors, it guarantees high returns. However, an average 5-6 lakh increase for the own price of each property has been witnessed in short span of just two months. Considering this point of view and the development factor, Bahria Paradise is quite suitable investment prospect.
Value Addition for Nearby Precincts
Bahria Paradise is contributing as value addition factor for its adjacent precincts. A major part of Precinct 16 lies alongside it and prices of properties are increasing there as well. In the upcoming days, it is expected that other adjacent precincts will also get into its value addition sphere.
For more information and guidance about property investments in any project of Bahria Town Karachi, stay connected with Universal Property Network (UPN).