5 Things You Should Know About Precinct 1
by UPN
October 8, 2017
0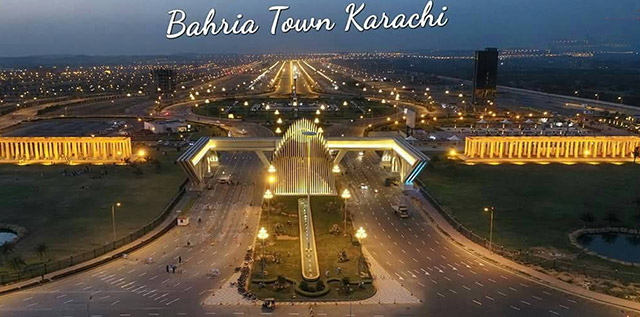 Precinct 1 is the opening corridor of Bahria Town Karachi and well set to reflect its grandeur. Like any other field, property buyers also prefer options to be at front and Precinct 1 is ideally posed for it. Packaged with Bahria Town's trademark facilities, the location factor is a main reason of its increasing demand and value. As per property buying trends, Precinct 1 is maintaining its position in the top five precincts of Bahria Town Karachi. Moreover, development in-progress and possession availability to build your home with promised luxuries possess enough appeal for Precinct 1 properties.
For buyers' perspective, here are 5 things you should know about about Precinct 1.
Residential Plots Available
Precinct 1 features 250 sq yards residential plots only. These plots are available at different prices owing to their positioning, but possession is available immediately. For a fair idea and better understanding of location of these plots, just have a look at Precinct 1, Bahria Town Karachi Map.
Current Situation – Ready-to-Live
The on-ground development has enabled Precinct 1 as a ready-to-live place and people are residing in a few homes there. Construction of homes on some plots is also underway.  Jamia Masjid (Aashiq Masjid) is fully completed and functional. Bahria management has officially contacted authorities for provision for new gas connection that will be available soon in future. For children's education, Roots International School is there for high standard schooling with a 60% discount offer to Bahria Town Residents.
Linked Benefits of Precinct 2
As Bahria is designed on a neighborhood concept, Precinct 1 residents can also take advantage from Precinct 2 facilities. Around 300 plus families are living in Precinct 2 in fully developed Quaid Villas with all amenities needed for community lifestyle.
Ideal for Residency and Investment
With privileged living of Bahria Town and being at front, Precinct 1 plots are ideal for a new beginning with your family there. However, it is perfectly placed to yield high returns for either short-term or long-term investment.
High ROI – Comparison of Old & New Prices
At present, the average price for Precinct 1 plots is within Rs 1.05 crore to Rs 1.1 crore (own price). A few months ago these plots were available in Rs. 70-80 lakh which implies investing in Precinct 1 really worth it and pays off instantly. Better to invest in Precinct 1 immediately because the prices would get out of range once it is developed completely.
For more updates regarding Precinct 1 and other projects of Bahria Town Karachi, stay connected with us. Please feel free to contact us for guidance and consultation on property investments.