Which Bahria Paradise Karachi Plot Files to Buy Right Now?
by UPN
March 15, 2018
0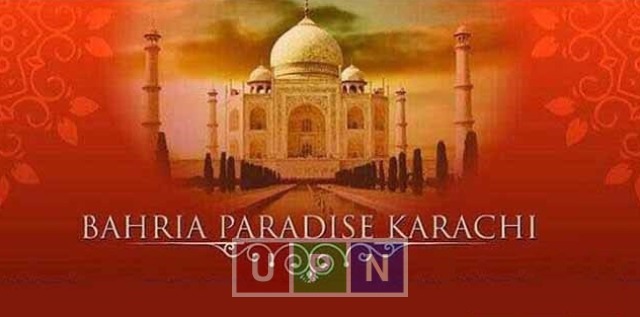 Bahria Paradise Karachi plots files provide perfect investment opportunity, but with a project that consists of nearly 13 precincts, it becomes hard for new buyers to choose that in which block they should invest. Location of a plot is, after all, its most profitable feature. Then there are multiple categories of residential plots available for sale as well staring from 250 Sq. Yard and going up to 1000 Sq. yard plots. Balloting was already conducted in the month of October 2017, which means that plot files with actual plot numbers are available right now in the market for Bahria Paradise Karachi.
Bahria Paradise Karachi Plot Files
Central Park is the most iconic landmark of Bahria Paradise Karachi and buying a residential plot file around it will surely enable you to earn handsome profit in future. The idea of this 64 acre park is inspired from Central Park of New York. A 5-star Hotel is also planned to be developed next to Central Park, enhancing your chances of earning substantial profit on these plot files.
On prices are also reasonable for the plot files around central Park. Here are the precincts around Central Park, whose Plots files are perfect for investment at this moment:
Precinct 51 – Bahria Paradise Plot Files
This precinct only has 500 Sq. Yard plot files. Bahria Paradise Villas are also located in this precinct. On ranges between Rs. 1,000,000 to Rs. 2,000,000 over plot files of Precinct 51
Precinct 53 – Bahria Paradise Karachi
Bahria Paradise Karachi Precinct 53 consists of 250 and 500 Sq. Yard residential plot files. This block is located on the boundary of Bahria Paradise Karachi but it enjoys direct access to main commercial hub of Bahria Paradise Karachi. 250 Sq. Yard plot files are available at an on price of Rs. 100,000 to Rs. 500,000 whereas a 500 Sq. Yard plot file can be bought for on price of Rs. 500,000 to Rs. 1,000,000
Precinct 54
Precinct 54 is the most ideal block for investment in Bahria Paradise Karachi right now. It has 250 and 500 Sq. Yard plots that enjoy easy access from 2 main roads of Bahria Paradise. On its one corner Central Park is situated and Taj Mahal replica is located on its other side. 250 Sq. Yard plot files have an on in the range of Rs. 500,000 to Rs. 1,000,000 and 500 Sq. Yard plot file is available in the range of Rs. 1,000,000 to Rs. 1,500,000.
Development commenced in August 2017 in Bahria Paradise Karachi. Several main roads are 50-60% complete in the project. Heavy Machinery is leveling the ground in precincts and  electricity system is being laid out in various blocks of Bahria Paradise Karachi. Pace of development ensures that you will be able to get possession within due course of time.
If you are interested to buy an ideally located plot file of Bahria Paradise Karachi near Central Park, then contact Universal Property Network. We are authorized dealer of Bahria Town Private Limited.