Bahria Paradise Villas Galloping Through Fast Development
by UPN
January 9, 2018
0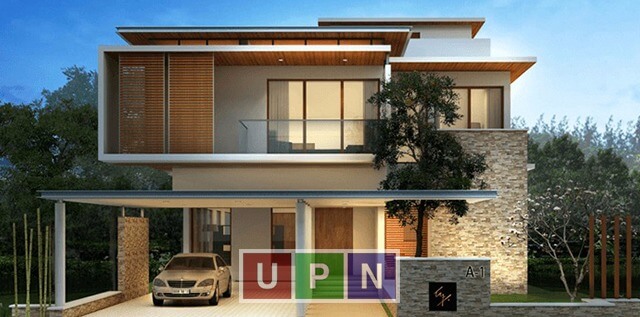 Bahria Paradise is one of the most exclusive projects in Bahria Town Karachi offering premium residential options including luxury villas. Among the serenity of nature, Bahria Paradise luxury villas feature ultimate comfort and supreme living experience. These 5-bedroom spacious villas will be designed artistically to meet the international standards. In the 500 sq yards category, these villas are unparallel as positioned among major landmarks of the project in a green environment. Around 200 in number, Bahria Paradise villas are available with ease of payment at installments.
Prime Location of Bahria Paradise Luxury Villas
Located in Precinct 51, Bahria Paradise villas are adjacent to 200 ft wide road. Jamia Masjid, school, commercial area, park and lake is in its neighborhood while the major attractions like Taj Mehal and Central Park of Bahria Paradise is in the vicinity. Bahria Carnival will face these villas in opposite direction on the other side of 200ft wide road.
Bahria Paradise Luxury Villas Development
Bahria Paradise villas development is in progress and now their ground is ready for construction. The pillars have been built and work on grey structure has been started. The roads alongside and leading towards these villas have been carpeted.
Bahria Paradise Luxury Villas – Updated Price & Payment Plan
Bahria Paradise luxury villas are available at a total amount of Rs. 38,526,000 on installment plan of 4 years with 16 quarterly installments. Only two installments have been paid so far so it will be available at own ranging from 50 to 90 lacs (depending upon location).
Category
Down Payment
Quarterly Installments (x16)
Total Amount
Bahria Paradise

500 Sq Yards Villa

2,516,000
2,250,625
38,526,000
Bahria Paradise Villas – Only Villas Available on Installments
The above mentioned price of 500 sq yards Bahria Paradise villas is nothing against its features and that too on easy installments. Paradise villas are perhaps the only luxury villas available on installment plan in any other sub project of Bahria Town Karachi. ARY Residencia Villas of 200 sq yards have been launched in last week and have no comparison with Paradise villas.
4 -Years Profitable Investment Opportunity
Bahria Paradise villas have potential to earn big profit (or double up) after 4 years of investment. The development activities in this project are continued at unbelievably fast pace and overall property rates of Bahria Town Karachi won't remain the same. It's high time to buy it for investment or residency now before it gets out of range in upcoming months.