Bahria Town Extends The Booking Date of Bahria Central Park Apartments
by UPN
November 17, 2019
0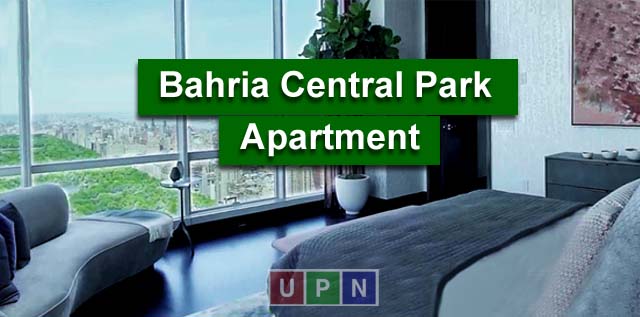 Bahria Central Park Apartments
Bahria Town Administration has extended the last date of booking for Bahria Central Park Apartments. Yes, this is definitely big news for interested clients especially those who are abroad and got late for some reason. The last date of the booking was November 14. 2019. However, now the deadline extends. This extension in the date will for sure facilitate more people into this mega residential apartment's project of Bahria Town Karachi.
Comprising dozens of hi-rise towers and spanning on 15 storeys, there are thousands of apartments in this new launch project. Moreover, the beautiful surrounding of the 32 acre Central Park further increases the value of this apartment's projects.
Booking Forms Sold Out
The booking forms of Bahria Central Park Apartments were already sold within 2 days from its launch. But now, you can buy these forms in the open market at a higher price in order to book your apartment directly from Bahria Town Karachi.
Recently, Bahria Town has announced a 1 lac discount on down payment for booking with the registration form, so you will pay 1 lac less than the actual 645000/- down payment, i.e. you will pay 545000/-. The booking form will cost you some extra money though.
Buying is Highly Recommended
Here we suggest you book a confirmed central park facing apartment through dealers quota, as these apartments will be in demand after the bookings are closed. Central Park Facing apartments are available at a normal price, i.e. 645000/- the down payment.
Bahria Central Park Apartments Date Extension
The booking process is now going to end on November 21, 2019. The extended deadline for booking of Bahria Central Park Apartments Karachi is definitely a big opportunity to buy your desired option at the right time.
Disputed Files & Bahria Apartments
Bahria Central Park Apartments are also bringing a life-changing opportunity for the holders of the disputed property in Bahria Town. Now just invest in Bahria Central Park Facing Apartments and your dead investment will be adjusted in it. The paid amount of disputed files will be adjusted in the installments of these apartments.
Check out our site for more detail. Latest News
For further details and information, contact Universal Property Network.