Apartments For Sale in Lahore
by UPN
October 31, 2019
0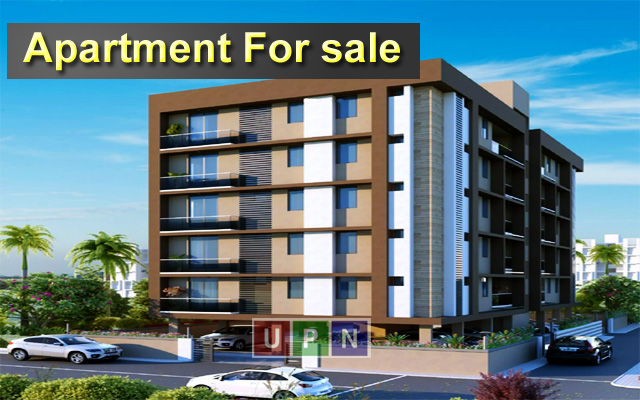 Lahore City is widely known as the cultural capital of Pakistan. It is not just famous for its lush green gardens, for its historic Mughal-era buildings, and diverse culinary culture, but it is one of the most hospitable cities in our country.
The living style of Lahoris is different from the people of most metropolitan cities. Here, people prefer to live detached, in independent houses. However, we have also witnessed a change as the demand for apartments for sale in Lahore is also increased.
If we discussed the most attractive areas in terms of popularity, for flats for sale in Lahore in 2019 then these 3 are on the top.
DHA Defence Lahore
Bahria Town Lahore
Askari Town Lahore
Here are the details of the most popular areas of Lahore where people are showing more interest to buy apartments for sale in Lahore:
DHA Defence Lahore
Located at the ideal location, DHA Lahore is offering a luxurious lifestyle with all the modern facilities including quality education to its residents. DHA Lahore stands in the first position as it is the most searched and high in demand area for the apartments and flats for sale in Lahore.
The most attractive areas for apartments in DHA Lahore are Phase 1, Phase 3, Phase 5, Phase 6, & Phase 8.
The prices of 1 Bedroom apartment in DHA Lahore will cost you somewhere between PKR 45 lakh and PKR 2.2 crore.
2 Bedroom apartments are available at the price between PKR 60 lakh and PKR 3.5 crore whereas the prices of 3 Bedroom apartments are around PKR 1 crore and can go up to PKR 5 crore.
Bahria Town Lahore
This world-class housing society is the second most sought for buying flats and apartments in Lahore City. It offers modern living along with the number of luxurious facilities and features. The popularity of this project is increasing day by day and that's why it is ranked second in the index for flats for sale in Lahore this year.
Here you will not just get the best apartments at affordable rates but also enjoy the best transportation services, markets, hospitals, schools, and bank facilities.
Bahria Town Lahore is itself a city and its Sector C, Sector B, Sector D, as well as Sector E are the hot-favorite choice of buyers for apartments.
The sale price of studio apartments in Bahria Town Lahore ranges between PKR 31.5 lakh and PKR 46 lakh.
1 Bedroom apartment ranges between the prices of PKR 24 lakh to PKR 65 lakh. If you are looking to buy a 2 Bedroom apartment then it will cost you between the price range of PKR 45 lakh and PKR 1.1 crore.
Askari Housing Society Lahore
It is another best option to buy apartments for sale in Lahore. It is the finest gated community that is attracting people with number of the investment opportunities available in it.
It's Askari 11; Askari 10 and Askari 5 appear to be more popular among people.
The studio apartment price ranges from PKR 1.1 crore to PKR 1.9, crore depending on the location of the project.
The 2 Bedroom apartments in this area will cost you between PKR 70 lakh and PKR 1.7 crore whereas the buying trend for 3 Bedroom apartments ranges between PKR 90 lakh to PKR 2.9 crore.
Moreover, 4 Bedroom apartments are also available in the area that will you can buy at the starting price of PKR 1.6 crore.
So, if you are interested to buy an apartment in any of these residential areas, do share your concerns with us. We will definitely assist you in the best way.
Check out our site for more detail. Latest News
For more details contact Universal Property Network.