Bahria Town Peshawar -Launching Soon
by UPN
May 16, 2020
0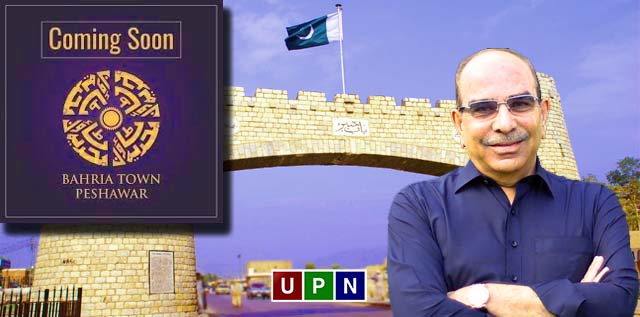 Bahria Town Peshawar is the most-awaited, another impressive Bahria Town Housing Project. It is the most significant housing society soon going to launch in the heart of KPK Peshawar. Bahria Town Peshawar will be formally launching shortly. The CEO of Bahria Town, Mr Malik Riaz, has tweeted in December that it's time to re-deliver. The launch of this project was expected in the first two months of 2020, but everyone is still waiting.
However, other back-end developments have confirmed that Bahria Town Peshawar is soon going to be a reality. Significant developments such as the launch of Bahria Town Peshawar are Sales and Marketing Office and now the opening of different job vacancies for the society. Yes, this is true that Bahria Town Management has recently opened several job opportunities for Bahria Town Peshawar. Now the jobs are available in the Operations, Town Planning, Design, Infrastructural, and Development departments.
Moreover, experienced persons are also required in Building Construction, Finishing, Structure, and other departments.
So, as Bahria Town is hiring for their Peshawar's Head Offices, it seems to be launch in the next couple of months.
In the opening ceremony of the Sales and Marketing Office, Mr Malik Riaz has said that the launching date of Bahria Town Peshawar will be a big surprise for everyone. As Bahria Town is not disclosing the actual date of launch, so maybe Bahria Town Peshawar will launch suddenly and surprisingly.

Why Is Everyone Waiting for the Launch of Bahria Town Peshawar?
Bahria Town Peshawar is not just a housing society, but it is a master-planned real estate development.  It is a great opportunity for Peshawar residents to enjoy a luxurious lifestyle. They will have fun, joy and comfort in the most appealing and modern housing community. Not only will it provide the people of Peshawar with a comfortable living lifestyle, but it will also offer investors with perfect investment opportunities.
It future residents will enjoy all the top-notch facilities and features associated with the trademark of Bahria Town. Same it is a project with huge investment potential. Investors are eagerly waiting for the society's booking form. So, those investors can invest in the very first booking of plots. The formula is earlier you invest; more you will gain.
It has been noticed many times that the prices of property in Bahria Town Housing Societies suddenly increases. So, buying the property at the launching prices always comes with the best returns.
If you are also waiting for the launch of Bahria Town Peshawar, stay connected with Universal Property Network for all the latest updates!
Check out our site for more detail. Latest News