Bahria Town to Submit Proposal in Order to Buy Land
by UPN
January 11, 2019
0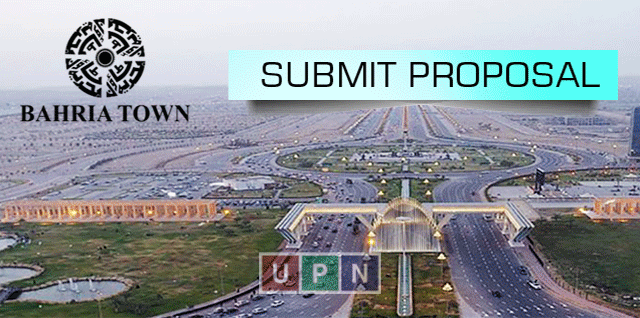 On Wednesday: Supreme Court, SC, directed Survey of Pakistan and NAB National Accountability Bureau to submit a report and exactly demarcate Bahria Town Karachi by holding a meeting.
Justice Sheikh Azmat Saeed headed the apex court of three-member implementation in Bahria Town Karachi and also heard the case. NAB prosecutor mentioned that the investigation into Bahria Town Karachi, which was going on is now completed. He mentioned this before the court.
The land developer is in land possession of 16,000 acres. This was stated by Barrister Ali Zafar, who is the counsel of Bahria Town. He also said that the management of Bahria Town is ready to buy it according to the market value.
Determining the Market Value of Lands
Barrister Ali Zafar mentioned that the proposal will be submitted by Bahria Town on the next date of hearing. He said that 7,318 acres of land was added by NAB to Bahria Town and the same is cultivated by the lease holders. This whole scenario has nothing to do with Bahria Town.
Barrister Ali Zafar added that there is also another piece of land of 1,666 acres that has nothing to do with MDA, Malir Development Authority but it actually belongs to Jamshoro. Ali Zafar said that it is the responsibility of the court to determine the market value and to keep in mind the interest of investors and third parties.
In order to identify the exact boundaries, the court has ordered to hold a meeting and it was directed to Survey of Pakistan and NAB. The court also mentioned another matter that during Justice Faisal Arab's judgment, he determined that the price of one acre of land is Rs.35 million which, according to 2018's market rate, could be increased to 40 percent.
The positive reaction is hoped from NAB and Survey of Pakistan that they will arrange a meeting and set limits of Bahria Town Karachi.
Bahria Town Karachi – The Ideal Place to Invest
Bahria Town Karachi is the master-planned gated community that is the luxury place for national citizens as well as foreigners. It also has advanced security and rescue services and also has Pakistan's largest shopping mall. It has the world-class infrastructure and commercial areas. Bahria Town Karachi also has the International University, world-class college and Jamia Mosque. Moreover, it has luxury homes and apartments for a better lifestyle.
In order to purchase land or invest money in Bahria Town's property, you have the best option in the form of UPN. It stands for Universal Property Network and is now the leading real estate network in Pakistan. For apt assistance and getting to know the payment plans, call UPN today or subscribe to the newsletter.