Best Time to Buy Plots in Bahria Orchard G Block & H Block – Latest Updates
by UPN
February 4, 2019
0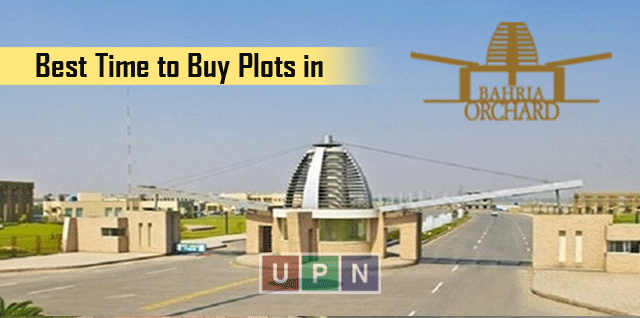 Bahria Orchard is the only housing society in Lahore that is providing all the top luxuries and features of Bahria Town. It is a great project that is designed for the ease and satisfaction of buyers. Yes, for those buyers who desire to enjoy the world-class amenities of Bahria Town at the affordable rates and prices.
Bahria Orchard is a mind-blowing housing community launched in four phases. Comprised of many blocks and have the availability of different categories of residential and commercial plots makes this plan the unique one from others.
Today, we are bringing to you the latest updates of Bahria Orchard Phase 2 details, especially the details and prices of Bahria Orchard G Block and H Block.
G Block & H Block –Location Overview
Bahria Orchard Phase 2 is ideally located on Main Raiwind Road and positioned at the drive of 5 to 7 minutes from Adda Plot Interchange.
G-Block is located close to the Transfer office of Bahria Orchard. It is positioned just at the right side of it. This block has two easy approaches. One is from the main entrance of Bahria Orchard and second, is the Sundar Road.
Block-H is located at the distance of some kilometers from the Main Boulevard. This block is easily accessible from the Sundar Road. The very first block from the Sundar Road is the H-Block. This is one of the best blocks in Bahria Orchard that we can access from Mian Raiwind Road as well as from the Sundar Road.
Low Cost Plots Prices
The prices of the property in G-Block & H Block of Bahria Orchard Phase 2 is low that makes it's the best time to invest. The starting price of 5 Marla plots is 22 lac to 30 lac. The prices of the plots are as per location. 5 Marla plots at the boundary will be available at the price 25 lac to 28 lacs. However, the plots facing parks or Main Boulevard are available from the price range of 28 lacs to 30 lacs.
The plots cuttings of 8 Marla are available in H Block. The price ranges for these 8 Marla plots starting from 30 lacs to 38 lacs. According to an estimate,  70 to 80% of these 8 Marla plots are facing the large 200 Kanal Park and 60% of the plots are facing the Main Boulevard so buying a residential plot of 8 Marla at this price bracket is definitely a life-changing opportunity for you.
For more details and updates contact Universal Property Network.