Biggest Mall in Bahria Town Karachi – Complete Details
by UPN
July 22, 2021
0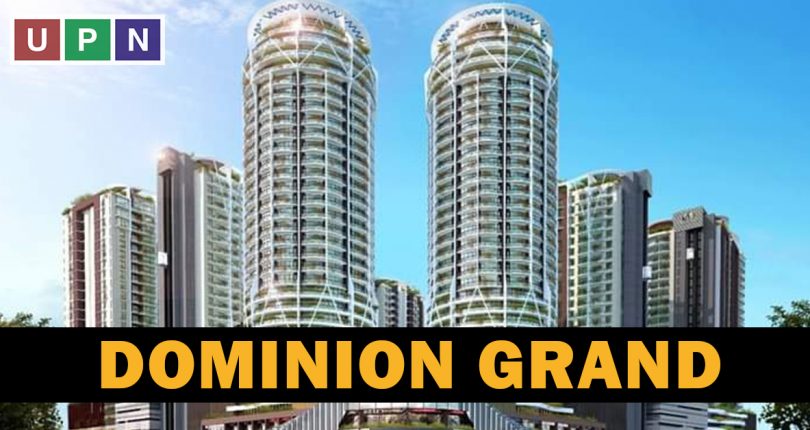 Biggest Mall in Bahria Town Karachi – Complete Details
A mega society, Bahria Town Karachi has several mega-developments inside. A large number of high-rise buildings and malls are developing at the prime location of Bahria Town Karachi. Most of these are projects by reputed developers and builders. Offering commercial and residential properties, these projects have many attractions such as affordable rates, flexible payment plans, and amenities. However, the charm of all the developments fades in front of Dominion Grand Mall. It is the biggest mall in Bahria Town Karachi, spanning over 30,000 sq ft.  Learn more:
Biggest Mall in Bahria Town Karachi – An Overview
Dominion Grand Mall is a project by Iqbal Real Estate and Builders, also known as Dominion Builders. Located in the proximity of Imtiaz Supermarket, it's a grand development in Bahria Town. It has numerous options as it offers shops, offices, and apartments for sale.
Dominion Grand Mall is a ground + 20 floors project with 11 towers. So, the lower ground and the remaining four floors of this project are featuring the grand mall. All these floors are offering several sizes of shops and offices at the best prices. However, the rest of the floor provides the ideal living opportunities in 2 bed, 3 bed, and 4 bedroom apartments.
The distribution of apartments in all these towers is different such as:
| | | |
| --- | --- | --- |
| Tower Number | Sizes in Square Feet | Apartments |
| 1, 2, 3 | 2665 sq ft and 2160 sq ft | 4 Bedrooms |
| 4 | 2265 sq ft and 2150 sq ft | 3 Bedrooms |
| 5, 6, 7 | 1400 sq ft and 1485 sq ft | 3 Bedrooms |
| 8, 9 | 900 sq ft and 880 sq ft | 2 Bedrooms |
| 10, 11 | 985 sq ft | 2 Bedrooms |
Biggest Mall in Bahria Town Karachi – Location
The location of the biggest mall of Bahria Town Karachi is close to Imtiaz Supermarket. Dominion Grand Mall is developing close to AQ Bazaar and Precinct 19 apartments. The distance of this biggest mall from the main gate of Bahria Town Karachi is around 2 KM. Furthermore, all the top attractions of Bahria Town Karachi, such as Theme Park, First Fuel Station of PSO, and Bahria Hospital, are also close.
Biggest Mall and Property Prices
The prices of properties in all the projects of Dominion Builders are affordable. They always offer offices, shops, and apartments at the best prices so that the maximum number of people can get benefits. Also, the same pattern is followed in Dominion Grand Mall. All the commercial and residential properties in this biggest mall in Bahria Town Karachi are available with 4 years payment plan. Furthermore, the bookings start with 20% only.
So, what are you thinking about? Do invest in this biggest project Dominion Grand Mall that has many attractions to make both the buyers and investors fall in love. Don't hesitate to contact us for further information and payment plan details!
UPN
Average rating:
0 reviews