Cheap Price 250 Sq Yards Plots in Bahria Town Karachi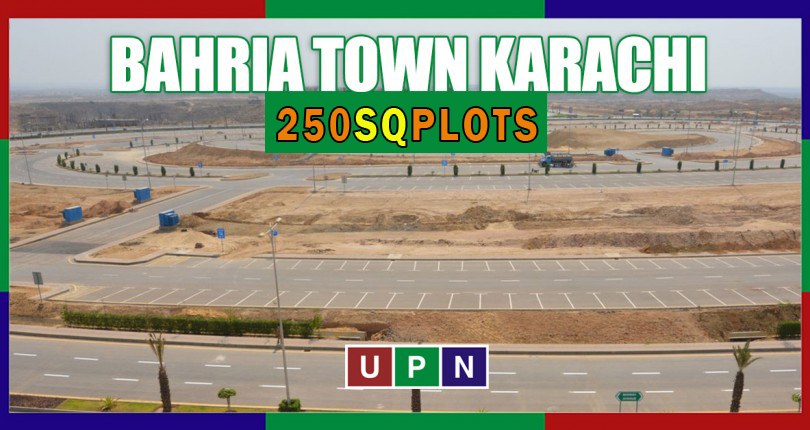 Cheap Price 250 Sq Yards Plots in Bahria Town Karachi
Bahria Town Karachi is home to opportunities, where you will find numerous options in residential and commercial properties. This mega society is full of opportunities, perfectly planned to facilitate modern investors and buyers. Some of its properties are good for residence while others are for investment. However, it also offers a wide range of plots that are equally suitable to meet residential and investment needs. These are cheap price 250 sq yards plots in Bahria Town Karachi. Located perfectly in the two different precincts of Bahria Town, all these plots are on-ground and available with possession. Further details are:
Cheap Price 250 Sq Yards Plots in Precinct 22
Located in the proximity of Bahria Golf City, Precinct 22 offers cheap price 250 sq yards plots in Bahria Town Karachi. Also,  this precinct is lying adjacent to Precinct 25 and has a location at top height. Beautifully plan and develop, this precinct offers 250 sq yards plots in the price range of 38 lacs to 55 lacs.
Only a few months back, the same plots of 250 sq yards were available at the prices of 23 lacs to 32 lacs. However, with the latest ongoing developments and improving market, these plots prices are also increasing.
Cheap Price 250 Sq Yards Plots in Precinct 32
Precinct 32 holds significant importance because of its prime location in Bahria Town Karachi. This precinct is actually part of Old BTK and close to Sports City Villas and Rafi Cricket Stadium. Some area of Precinct 32 is located at the top heigh close to Precinct 31. All plots of this precinct are leveled. Moreover, the latest prices of 250 sq yards plots in Precinct 32 are 35 lacs to 50 lacs.
The location of plots is ideal as they have population and good construction in the surroundings. Previously, the same plots were available in the price bracket of 25 lacs to 30 lacs.
Investment in Cheap Price 250 Sq Yards Plots of Bahria Town Karachi
The affordable price 250 sq yards plots of Bahria Town Karachi are good for:
Constructing Your Dream House
Investment Gains
For Builders
The demands and prices of properties in Bahria Town Karachi are increasing day by day. If you plan to build your dream home in Bahria Town, these plots of Precinct 22 and Precinct 32 are perfect. On the other hand, if you desire to maximize your investment in the next 6 – 12 months, these plots are best. Also, we suggest buying these precincts for builders. If you are a builder and want to construct a house for selling purposes, you can choose these low-cost plots.
UPN
Average rating:
0 reviews