Here's what you should do To Buy the Perfect Property!
by UPN
December 10, 2019
0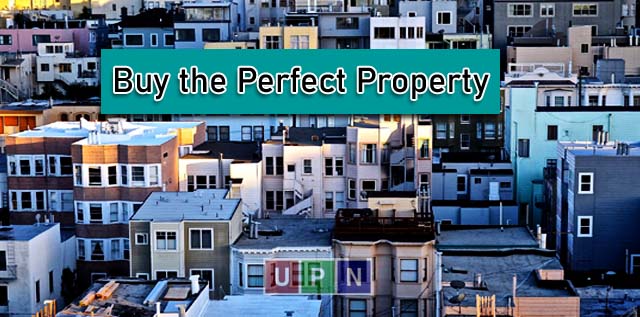 If you are looking forward to buy house in Pakistan you must need to understand all the procedure that how you can safely invest. In order to get best use of your investment. Once you have in-depth knowledge of particular thing, it becomes easier for you to take wise decision. With relatively higher chances of maintaining business in professional way.
Buying Property:
Plots are scarce in big cities, though you can still get a good piece of land in smaller towns or even the peripheries of the cities. If you are planning a loan, then a land loan can be availed that are offered by banks for the purchase of residential plots.
Some banks requires from buyer to start construction within time period of six months of land purchase. So it would be suggested to plan your future course beforehand. You may procure a personal loan, but that might be a little more expensive.
Buying a plot:
Buying plot of land and developing own house on it, is a dream of every human being. But nowadays, buying a plot in Pakistan has become a very tricky affair, especially when considering scams in surrounding.
The deals including conveying false information, playing with words, creating fake documents, demand for half payment in cash and advance, also issues of disputed land sales which causes a lot of trouble at the end. So, if you want to buy a piece of land to build your first home, it is suggested to be very cautious and thorough with your actions.
Step 1:
First of all, decide what kind of property you're looking for. Do you want to buy house, an apartment, an office building, or a vacant lot on which you can build whatever you want?
Today property is considered as vast field. It has many types like buying and selling plots, renting, as well as it has further categories like commercial property as well as personal property. You need to select wisely which type is suitable for you and how it can better fit for your requirements.
Step 2:f
You need to wisely manage how much actually space you need according to your budget. You can also take professional assistance in that regard. This will help you convert your property in construction more profitably and help you get a better return back.
You can choose according to your architecture map as well. So it's necessary to decide how much land you want to buy. Estimate how much space will be sufficient for your purpose, whether it is house you want to build, or any development related to future investment.
Step 3:
Don't just focus on the residence, look at the surrounding area. No doubt, it's impossible to perfectly predict the future of your chosen neighborhood. But inquiring about or researching its prospect for present time being can help you avoid unpleasant surprises ahead.
Some questions you should ask regarding this:
What kind of development plans are in the works for the neighborhood?
Is the street likely to become a major street or a popular rush-hour shortcut?
Is there talk of a bridge or a highway to be built very nearby in five years?
What are the zoning laws in the area?
Is there a lot of undeveloped land? What is likely to get built there?
Have home values in the neighborhood been declining or rising?
If you're satisfied with received answers of these, then surely it is worthy to move forward.
Step 4:
A real estate agent is well familiar with property in the area, so they will be able to show you properties meeting your criteria. They are the one who provides all the real estate services and consider the better options in Pakistan.
If you are looking for a rent house or House for sale in Lahore and all over Pakistan. Real estate agent will help you negotiate the details of buying property in Pakistan, which is particularly helpful if you're purchasing from abroad.
Real estate agents are experienced persons in the property related affairs as well as have a personal contacts with others buyers and investors. So they are the one who can help you buy property in Pakistan. This is the most common and traditional way of buying property in Pakistan. Real estate agents normally take only 1 to 2% amount of total property amount as fee, regarding their professional property services.
Step 5:
Step 5 is to deal directly with seller after selection of desired property. This will help you to not only get all the necessary information and precautions but also personal assurance and satisfaction from owner of land.
You must also need to visit the house or property directly with the owner so you can get better ides, as well as the meeting with the owner, help you understand the reputation of the owner clearly. Negotiate with the seller to find the right price for both of you, without paying too much.
Step 6:
Documentation is the most crucial part regarding procurement of properties. You need to do it clearly and with full attention. It has got very tricky especially in Pakistan it have become a little complex but one can manage it easily with the help of a real estate agent or any legal consultant.
Furthermore, following documents are required from the seller's end:
 [7/12] document __ Original Land Deed of the current owner
Encumbrance Certificate
Release Certificate from the bank
Original property tax receipt and other bills relating to the plot.