Category Plots to Choose for Maximum Profit in Bahria Orchard Lahore
by UPN
September 20, 2020
0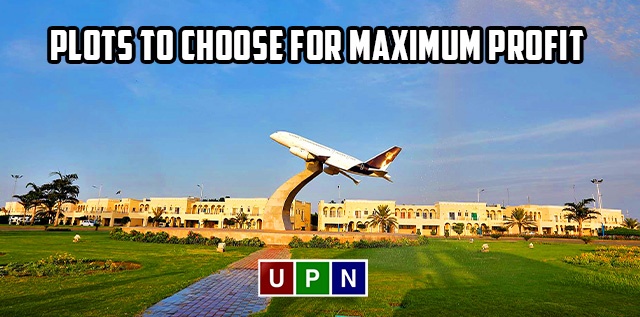 Are you looking to invest in the best category plots for sale in Bahria Orchard Lahore for maximum profit? The ideal plots where you can confidently invest for both the residential and investment purposes? Then, you are in the right place. We are here with the details of the highly attractive properties of Bahria Orchard Lahore!
Bahria Orchard Lahore offers general plots. But those searching to buy category plots, then you will be served with three different categories such as a corner, facing the park, and Main Boulevard. Moreover, the other categories available are like corner+ facing park and so on. A buyer will have to pay a 10% extra amount for a one category plot while a 20% extra amount will be payable for two categories. These categories' plots are high in demand, but also it is important to choose them at the right time. Let's discuss the benefits of these category plots for sale in Bahria Orchard Lahore.
Corner Plots for Sale in Bahria Orchard Lahore
This category of plots is highly attractive for residential purposes. The basic reason behind buyers' interest in this category is that the house constructed on the corner plots looks big and more beautiful. Sometimes, it also happens that there is an extra land of 1 or 2 Marla available on the corner plots. For example, if you are buying a 10 Marla plot, there is a chance of 1 or 2 Marla extra land you can utilize for your house construction. So, corner plots are one of the ideal choices for residence purposes.
Main Boulevard Plots for Sale in Bahria Orchard Lahore
Such a category of plots gives the house's front a broader look. People prefer to buy Main Boulevard plots as it gives more attraction to the house constructed, and moving in and out of society is more comfortable.
Park Facing Plots in Bahria Orchard Lahore
Having a park at the walking distance is a big attraction to buy any house or plot for sale in Bahria Orchard Lahore. However, when it comes to the park's plot, there is no other option to think about. Facing park plots provides a beautiful view of the house and its residents. Families love to spend quality time with their kids in the evening and more.
Overall, all the plots in Bahria Orchard Lahore are attractive, and buyers choose them according to their requirements. However, according to our analysis, the demand for facing park plots is high compared to the other!
So, if you looking for any of the categories of plot in Bahria Orchard Lahore, confidently contact Universal Property Network!