DHA Bahawalpur to Initiate Major Electrical Infrastructure Works Soon
by UPN
July 6, 2018
0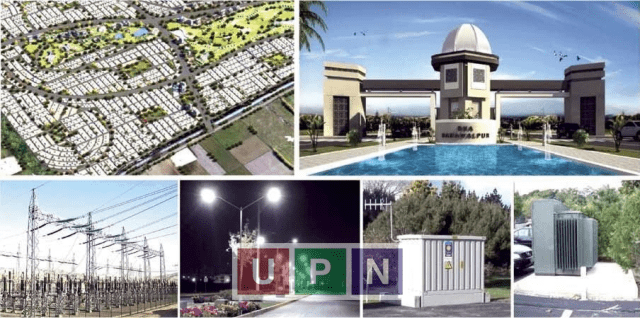 After successful launch of DHA Bahawalpur in the city of palaces, development activities are being carried out rapidly. This residential community will be comprised of large precincts, commercial avenues, entertainment zones and public amenities. As construction of main boulevards and sector wise development is already in progress now the administration has decided to move ahead DHA Bahawalpur now wants to start Electrical Infrastructure and first step has been taken in this regard.
DHA Bahawalpur – Electrical Infrastructure Works
DHA Bahawalpur has called for expression of interests (EOI) from reputed contracting firms who have experienced of electrification of mega projects. The Electrical Infrastructure Works in DHA Bahawalpur will include but not limited to grid stations, power distributions, street lighting and allied works.
Invites EOI from Electrical Works
To get all this Electrical Infrastructure Works done, DHA Multan has advertised for receiving EOI from contracting firms in pre-qualification stage. The eligibility criteria and all the information which has been acquired by the management has been categorically mentioned in the advertisement.
Eligibility Criteria & Guidelines for Electrical Works Pre-Qualification
The firms which have strong capability and experience in construction of similar housing development, infrastructure and building projects are encouraged to submit their EOI. Guideline and criteria for EOI/Pre-Qualification can be downloaded from DHA Bahawalpur official website or from its main office.
Submission Deadline for EOI/Pre-Qualification
EOI/Pre-Qualification applications can be submitted in the prescribed formats within the three weeks of date of this advertisement. Only short-listed firms will qualify for the next stage i-e bidding.
For more information and latest updates, please keep visiting Universal Property Network (UPN).