DHA Multan – Announces Ballot Date For Plot Numbers And Location – Latest Updates By UPN
by UPN
June 3, 2019
0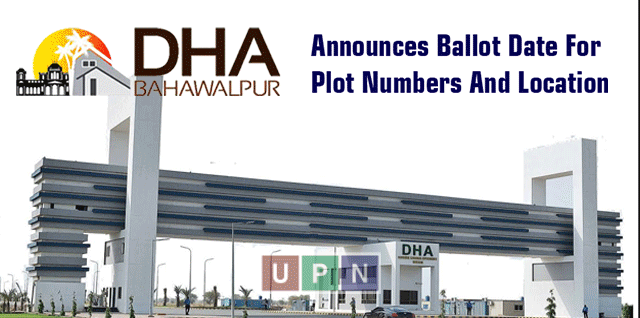 Development work at DHA Multan is moving at a satisfactory pace and it is clear that it will soon complete. But from the last few months, the balloting of plots and villas of DHA Multan has been under discussion. Recent balloting of DHA Bahawalpur and DHA Gujranwala at the start of this year is being welcomed by all the circles. And at the same time, the file holders on DHA Multan were waiting for the announcement.   And now their wait is going to over as the administration has confirmed that the balloting will be held in next month.
Important Development
DHA Multan has finally announced the balloting date to allot locations and plot numbers to thousands of allocation files. After a long time of wait, this is an important development which all the members had been waiting for. In our previous blogs, we have already predicted that the balloting of DHA Multan Files is expected to do in the first quarter of 2019. UPN will definitely publish the balloting results online on our website, and after the release, we will also upload the sector maps of DHA Multan.
Balloting Date & Announcement to Clear Outstanding Installments
DHA Multan has announced that official ballot ceremony to allot plot numbers and blocks to all up-to-date plot files of phase 1 will be held on 31st July 2019.
The management of DHA Multan has sent emails to the registered members regarding the ballot announcement, and also asked them to clear their remaining installments by 15th of June 2019.
Emails From DHA Multan
Following is the details of the email from DHA Multan:
Dear Member,
This is to inform you that in order to be included in the upcoming location ballot of DHA Multan, all 7 x installments which were due till 31 Mar 2019 along with surcharge (if any) must be fully paid by 15 June 2019. You are requested to check your online statement by logging into the member's area of our website www.dhamultan.org to reconcile the payments made by you.
In case of any difference, please immediately send us the payment challan(s) duly stamped by the bank for updating our records.
Thank you.
DHA MULTAN
The society has not only sending the emails but has also published notices to the members regarding clearance of remaining payments in order to be eligible for plot numbers. So it is suggested to clear your all the remaining dues to become eligible for the balloting.
For more updates of DHA Multan balloting and results, stay in touch with Universal Property Network.