DHA Multan Expected Prices Before and After Balloting – Latest Update
by UPN
September 26, 2018
0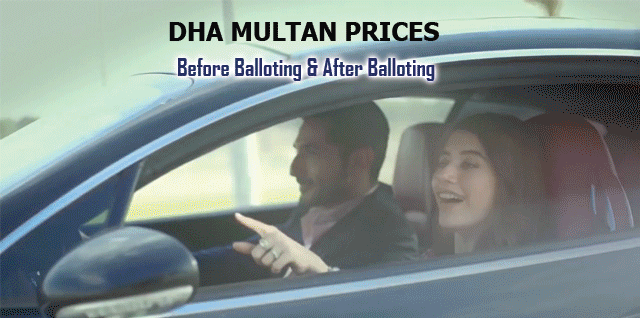 DHA Multan is all geared up to conduct balloting of its files most probably before 25th December 2018. Now only few weeks are left till the date mentioned which has already been fixed for DHA Bahawalpur balloting. Although the official date of DHA Multan balloting has not been announced, yet speculations and guess making in terms of prices is at its peak. As days are passing on, property experts are predicting a rise in DHA Multan file prices near balloting and post balloting. A couple of factors will definitely come in to play for the increment in prices. In the following we are going to tell you about the file price before balloting and as plots based on calculations.
DHA Multan 1 Kanal Files Prices Near Balloting
As DHA Multan 1 Kanal files are higher in ratio as compared to 10 Marla and 5 Marla files, so it will be in prime focus. However it does not mean that balloting will include 1 Kanal files only. As per sources, it will be a combine balloting ceremony which will include both cash payment and installment files. According to careful estimation, DHA Multan 1 Kanal files will touch Rs. 55 lacs mark near balloting.
DHA Multan 1 Kanal Plots Prices (Files after Balloting)
Chances are high that post balloting, DHA Multan 1 Kanal plots will be available in price range of Rs. 55 Lacs to Rs. 70 lacs. This would be exclusive of development charges and an average plot will be available around Rs. 62-63 lacs. The maximum price mentioned here will be of category plots i-e corner facing, main boulevard facing and park facing.
Expected Development Charges of DHA Multan
Since balloting news was surfaced, file holders are concerned about the development charges which will be applicable soon after ballot. Here are expected development charges with respect to plot cuttings.
1 Kanal = Rs. 20 Lacs
10 Marla = Rs. 15 Lacs
5 Marla = Rs. 10 Lacs
Factors behind This Price Increment
Most of the people prefer to buy files when the ballot is near. Some buyers always buy plots instead of files doesn't matter how long it will take. It's up to people's choices at which time they want to invest in any project. However, trade of files/plots gets on boom before and after balloting which increases the demand and consequently the prices go up as well.
For more updates and information, keep visiting Universal Property Network (UPN).